An image is going viral in social media claiming that an underworld road-rail line is coming up under the Brahmaputra river. This has gained mileage owing to several plans related to a tunnel under the Brahmaputra river under consideration.
इसे कहते हैं नया #भारत………..!!
भारत की पहली पानी के नीचे सड़क व रेलवे लाइन,,,,,,,,
यह #असम में ब्रह्मपुत्र नदी के नीचे बनी लगभग 14 किलोमीटर लंबी सुरंग है।
– जय हो ।।😊 pic.twitter.com/m3OJCRbfxL

— Nil hindu 3693 (@nilhindu07) June 1, 2022
Along with the post, a picture of an underwater rail-cum-road network has also been added with a claim in Hindi that read: "इसे कहते हैं नया भारत…..भारत की पहली पानी के नीचे सड़क व रेलवे लाइन, यह असम में ब्रह्मपुत्र नदी के नीचे बनी लगभग 14 किलोमीटर लंबी सुरंग है। – जय हो" (English translation: This is called New India… India's first underwater road and railway line. It is approximately 14-km long tunnel built under the Brahmaputra river in Assam. – Jai Ho).
The post can be seen here and here.It has been widely shared on WhatsApp too.
FACT CHECK
When Digiteye India received the image for fact-checking, we checked in Google Reverse Image Search and found that the image was an old one and the claim is misleading.
The pitcure was an illustration of the Fehmarn Belt Fixed Link project in Europe that connects Germany with Denmark. It's an underwater rail-and-road link and the image has been widely known.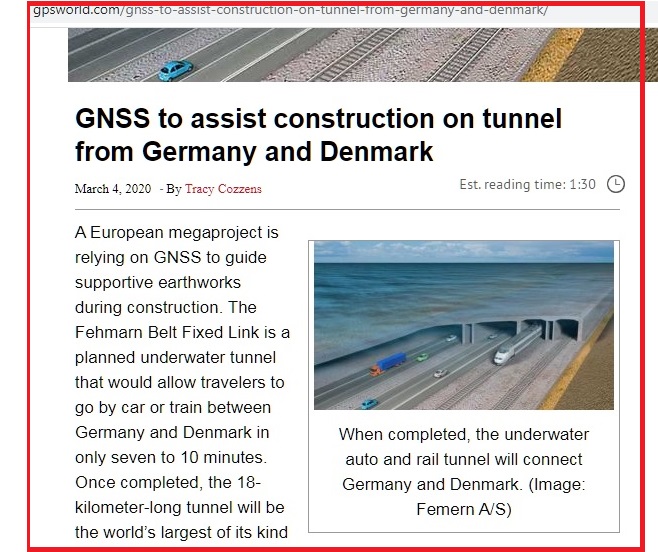 The illustration said, "When completed, the underwater auto and rail tunnel will connect Germany and Denmark." The image credit was given to Femern as seen below:
Searching for news related to the underwater link below the Brahmaputra river, several news reports surfaced suggesting that the Railway Ministry, Road Transport Ministry and the Border Roads Organisation (BRO) are planning to construct the country's first underwater road-cum-rail tunnels across the Brahmaputra river connecting Assam and Arunachal Pradesh with an estimated cost of ₹7,000 crore.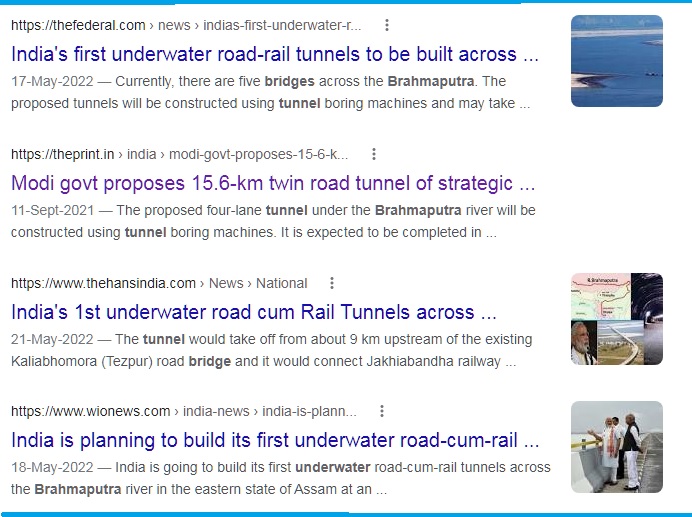 However, the government has not released any plan or any illustration on this project so far. Hence, the claim that it was India's first underwater rail-road project is false.
Claim: Image accompanying claim that India's first underwater road and railway line tunnel being built under the Brahmaputra river in Assam.
Conclusion: The news part is correct but the image is false and was that of an upcoming tunnel in Europe.
Rating: Misleading —