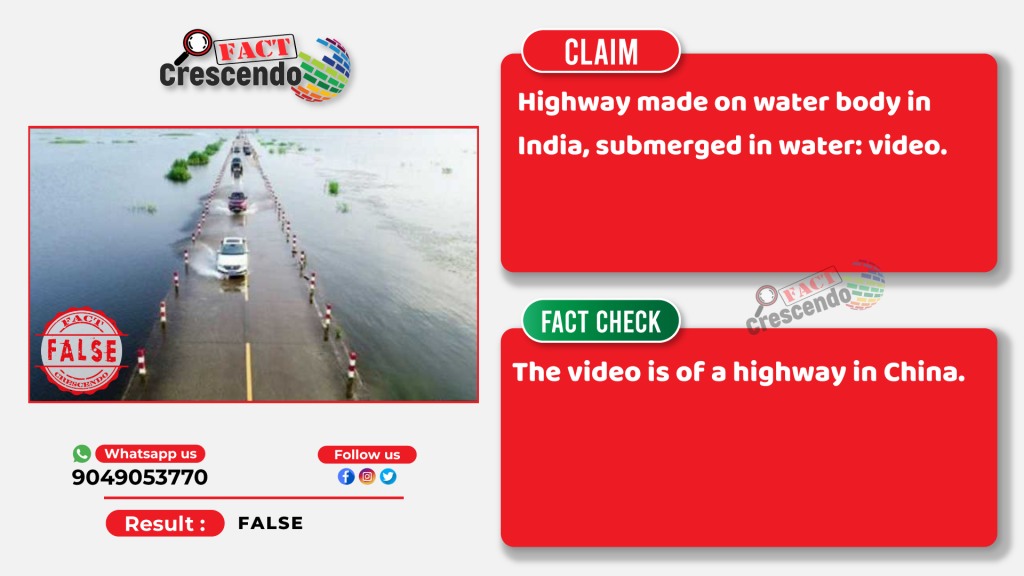 We often find images and videos of Engineering marvels and incredible infrastructure built by Indians on social media. These visuals leave social media users in awe and garner a lot of traction. One such video was shared on Twitter with a claim that it is a highway submerged in a water body enough to allow vehicles to pass over it. 
However, we found that the video is not from India. The video is of a highway in China. Let's fact check the viral claim on Twitter.
Erik Solheim, a Twitter user shared a video showing vehicles plying over a road on water. The caption of the tweet is as follows: 
"Incredible India 🇮🇳!
I finally encountered the most beautiful water highway"
However, Solheim has not provided any specific detail about the location of the road in India. Let's check where this road is actually situated.
Fact Check
Many Twitter users pointed out to Solheim that the road is not in India but China. You can see below a user posting a screenshot in the reply that says this road is in China's Jiangxi province.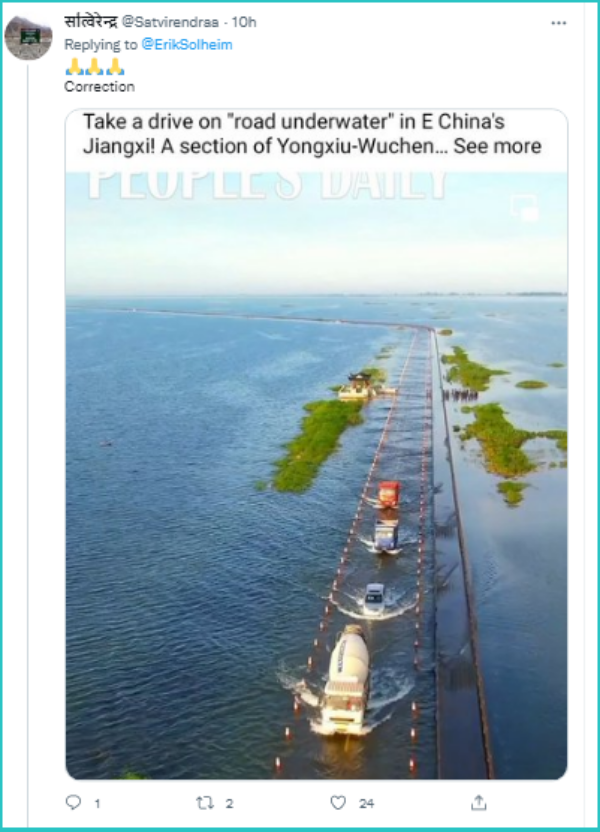 Another user shared multiple images of the road and claimed that the road is from China. As per the tweet, the road is Yongwu Class III Highway in Yongxiu County, Jiujiang City, Jiangxi Province in China.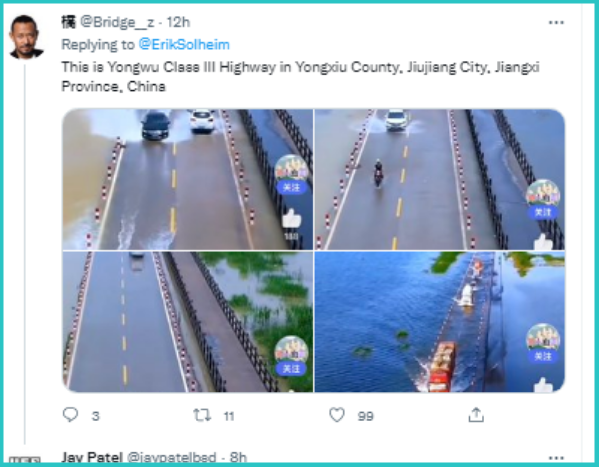 When we searched for Yongwu road, we found various videos on YouTube of the road. These videos confirm that this road is indeed in China.
 The Yongwu road is built on Payong Lake in the Province of Jiangxi in Southern China. Payong Lake is the largest freshwater lake in China. The road does not always remain submerged in water. However, the road's surface is very close to the water level. Hence, when the water level of the lake increases it gets flooded often creating an impression that the road is under the water. The road is entirely submerged for a few months as the water level of the lake rises. 
The photos of this road can also be seen on stock image website Alamy.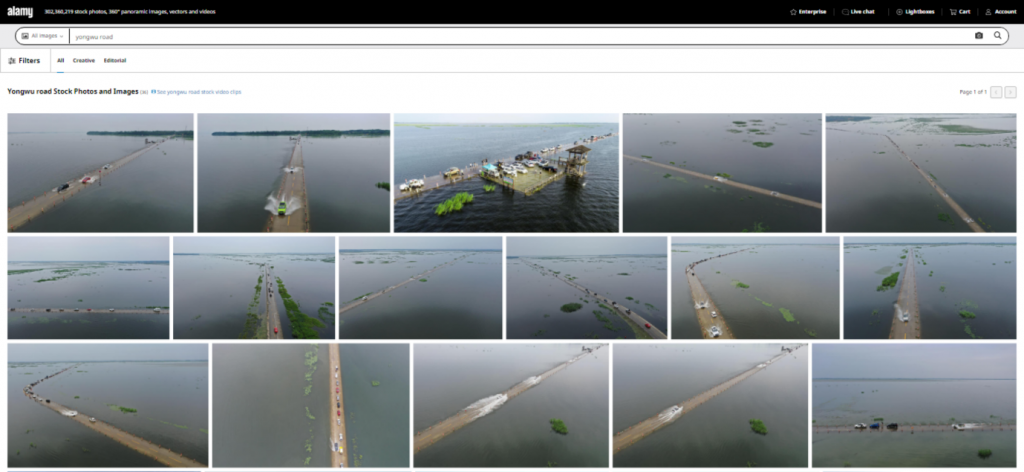 Conclusion
The awe-inspiring video of a road submerged in a lake is not from India. It is evident from the fact check the road is Yongwu road built on Payong Lake in Jiangxi province of China.

Title:Video of Yongwu Highway in China Viral as an Indian Highway
Fact Check By: Harish Nair 
Result: False