The world's biggest bronze Ganesh statue is situated in The Khlong Khuean Shri Ganesh International Park, in Thailand and not in Indonesia
Lord Ganesha is one of the most well-known Hindu deities, widely regarded as the remover of obstacles and is thought to bring good luck. A video of a tall statue of Lord Ganesha has gone viral on social media, with the claim that it is the tallest idol of Ganesha in Indonesia. The caption associated with the video states, "128 feet Shri Ganesh statue which is in world's tallest standing condition in Muslim Country Indonesia". 
Fact Check–
We began our search with the video's key frames, the same video was uploaded on YouTube on August 26, 2020 with the caption "The biggest Bronze Ganesha Standing Statue in the world located in Chachoengsao Province of Thailand"
The description says "The world's tallest Ganesha statue (Bronze) is not in India, but in Khlong Khuean, Thailand! At 39 meters high, he is the tallest Ganesha statue in the world. Today, Thai Buddhists also celebrate the birth of Ganesha He is known popularly as " Phra Phikanet" in Thailand"
We found more information about the statue after conducting additional research on the web. It is situated in The Khlong Khuean Shri Ganesh International Park, Thailand. According to the Shree Ganesh website "this is the tallest standing Ganesha statue in the world. It has 4 hands. Upper right hand holding jack fruit, upper left hand holding sugar cane, lower right hand holding banana, and lower left hand holding a mango. The statue is built on 40,000 square meters of land in Klong Keun district, Chachoengsao, to watch over the land and stand in harmony with the local way of living and economy".
There are numerous photographs and information available on the official website, which you can view here.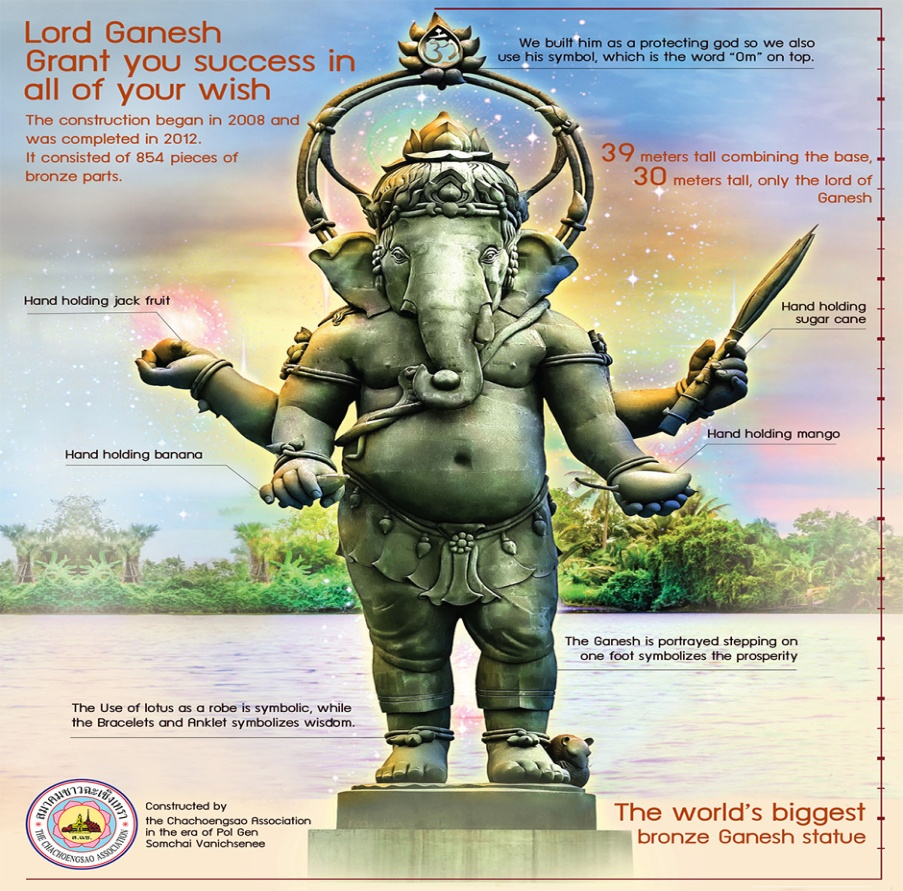 Conclusion
We can conclude that the largest bronze Ganesh statue in the world is The Khlong Khuean Shri Ganesh International Park in Thailand, not in Indonesia. Thus the claim is misleading.

Title:Video of Lord Ganesha statue from Thailand shared as Indonesia
Fact Check By: Usha Manoj 
Result: Misleading