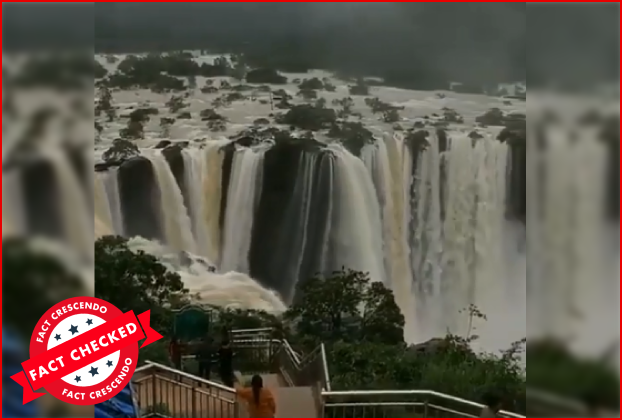 This is not Bhedaghat waterfall but Jog waterfalls from Karnataka.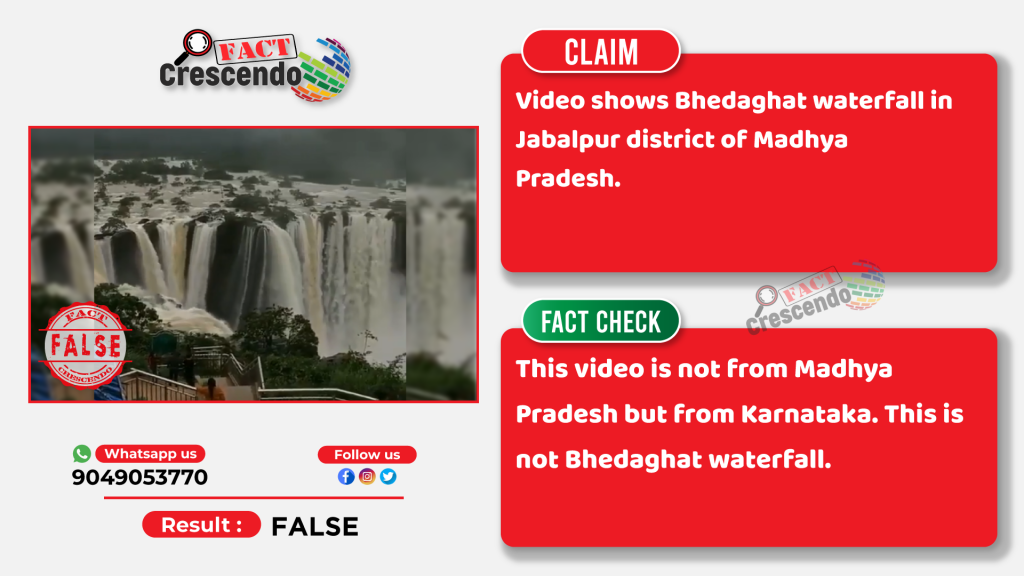 A video showing a beautiful waterfall is widely circulating on social media amidst the monsoons. The video is claimed that it is the Bhedaghat waterfall in Jabalpur district of Madhya Pradesh. 
Users have compared it with Niagara Falls, which is the global tourist destination along the US-Canada border.
The caption of the post "Look at this wonderful view of the *"FALLS OF THE RIVER NARMADA"* AT BHEDA GHAT, JABALPUR, MADHYA PRADESH!"
This video is widely circulating on Facebook.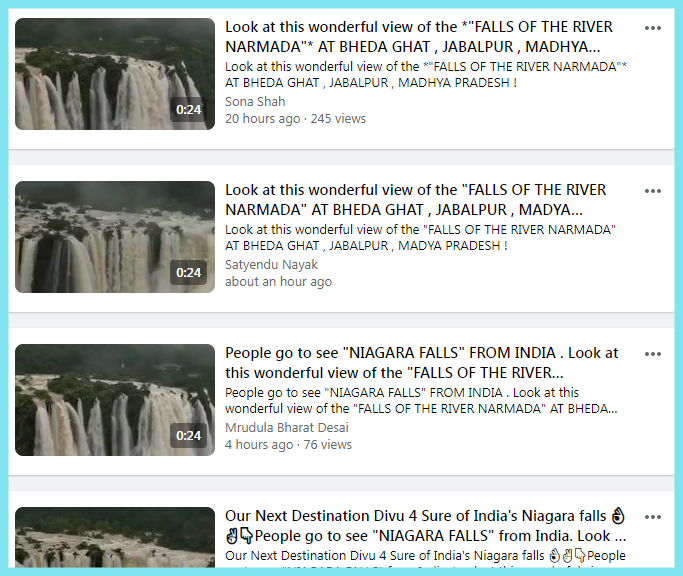 Fact Check-
A reverse image search on one of the key frames led us to Loksatta's video on Youtube posted on 8 August 2019. The caption states, "The panoramic view of the Jog waterfalls in Karnataka." The description states that it is the Jog Falls, which is a popular tourist destination in Karnataka.
A Facebook page named "What Hot Bangalore" posted this video on 26 September 2019 with the caption "Jog falls cannot be more beautiful than this. The right time of the year to witness India's second highest Plunge Waterfall. It is now or next year kinda scene. By Murali Mohan."
We searched about this waterfall on Google Maps and found that the video is indeed from Jog Falls, especially the features of the waterfall and the infrastructure at the spot.
Google Maps
Conclusion- 
Fact Crescendo found the claim made along with the viral video to be False. This is not Bhedaghat waterfall but Jog waterfalls from Karnataka. This video is not from Madhya Pradesh but from Karnataka. This is not Bhedaghat waterfall.

Title:Video of Jog waterfall from Karnataka shared as Madhya Pradesh
Fact Check By: Drabanti Ghosh 
Result: False