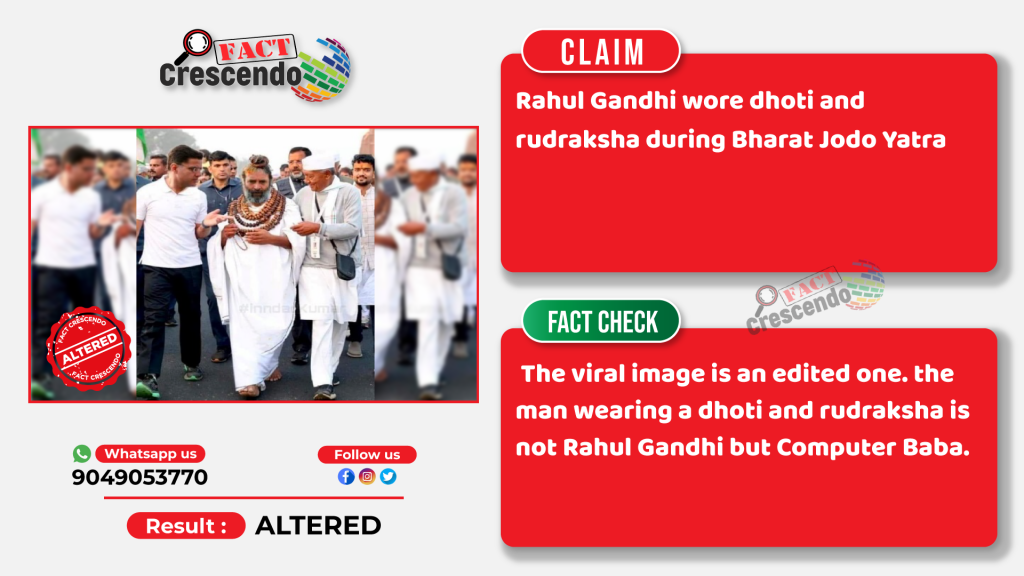 Since Congress started Bharat Jodo Yatra, many images and videos related to the event are being shared by social media users with different claims. Recently, Bharat Jodo Yatra reached Rajasthan after crossing 6 states. 
In the backdrop of this, an image of Rahul Gandhi in a monk's attire is going viral on social media. Rahul Gandhi can be seen wearing a dhoti, jata and rudraksha. He can be seen walking with Sachin Pilot and others in the attire. 
Sharing this picture, social media users said that this white dhoti and rudraksha is Rahul Gandhi's new outfit for Bharat Jodo Yatra.
The same post and claim are widely viral on Twitter as well. 
Fact Check-
Google Reverse Image Search led us to the original image posted on the official Twitter handle of the Congress on 3 December 2022. It is written that "Blessings of saints and people's support. #BharatJodoYatra is moving forward kissing the steps of success with the wavingtricolor."
In the above image, Rahul Gandhi can be seen walking alongside a monk who was wearing a dhoti and rudraksha. This clears that the viral image had been edited. 
Below you can see the comparison between viral and real image.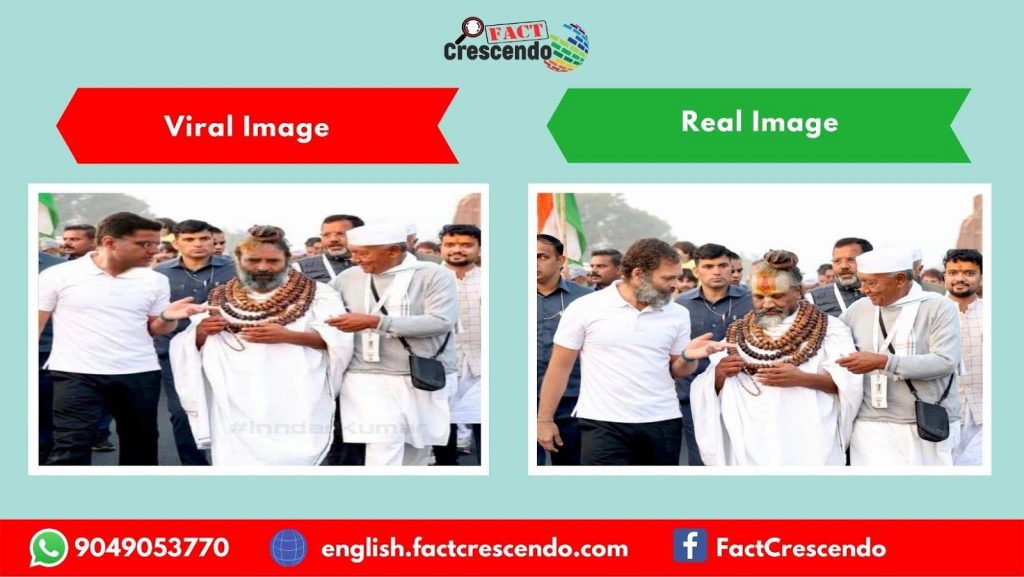 Who is the monk in the image?
According to The Indian Express, controversial self-styled godman Namdev Das Tyagi also known as 'Computer Baba' participated in the Bharat Jodo Yatra in Madhya Pradesh on December 3. He was seen interacting with Rahul Gandhi and senior Congress leader Digvijay Singh. 
A case was registered against 'Computer Baba' in 2020 for assaulting a panchayat employee before demolishing an alleged illegal construction at his ashram near Indore and was later arrested.
We further ran a keyword search on YouTube for videos related to the incident, leading us to the report that was aired by Tribune. The headline of this report reads, "Computer Baba joins Bharat Jodo Yatra, walks with Rahul Gandhi, Kamal Nath in Mahudiya, Madhya Pradesh."
It can be seen in this video that the person in the white dhoti andRudraksha is not Rahul Gandhi, but Computer Baba.
Was Sachin Pilot also present in the image?
We can also see Congress leader Sachin Pilot in the viral picture.On a Reverse image search of Sachin Pilot's picture, we found this picture of him publishedon Amar Ujjala's website on 6 December. 
After looking at this picture, we came to know that this picture of Sachin Pilot has been edited and mirrored, and added to the viral picture.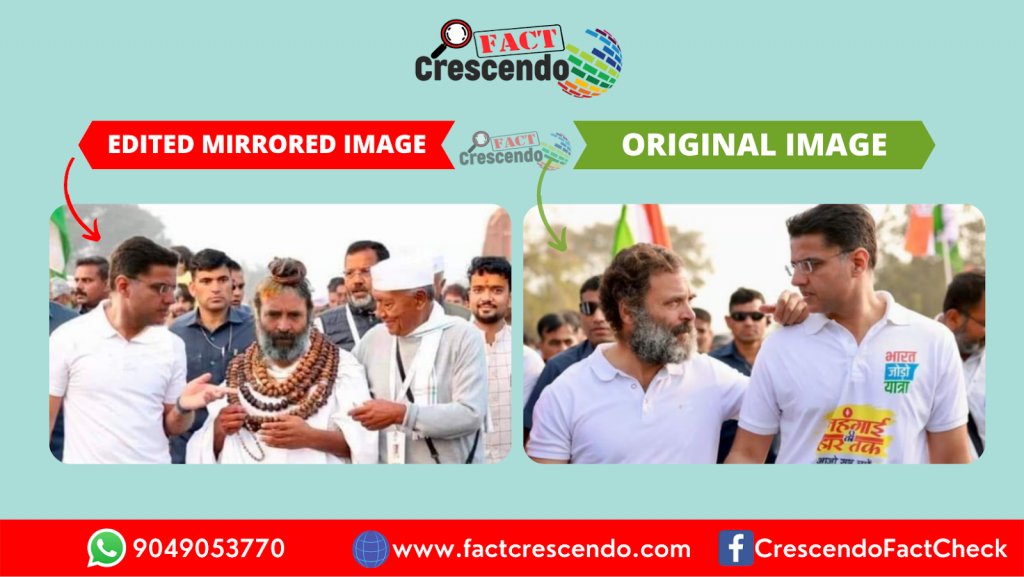 Conclusion: 
Fact Crescendo has found that the viral image is an edited one and shared with false claim. In the original image, the man wearing a dhoti and rudraksha is not Rahul Gandhi but Computer Baba who joined Bharat Jodo Yatra and met Rahul Gandhi.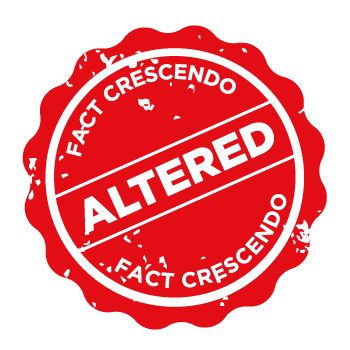 Title:The image of Rahul Gandhi in a monk's attire is edited. Know the truth.
Fact Check By: Siddharth Sahu 
Result: Altered