PIB has clarified that the Central Government has not devised such a plan. The link aims to collect personal information, which could be misused later.
For the past few days, a message has been circulating on social media platforms claiming that the Ministry of Education of Central Government is providing free laptops to all students in India and that to avail this, students should click on the link in the message and register.
We received this message on our WhatsApp Factline number 9049053770 for verification.
The message states, "URGENT, Government giving FREE laptop to all the students of india. Register your name on Gov-Laptops Site to get FREE laptop now. To check eligibility visit
https://bit.ly/3OdE1Sn"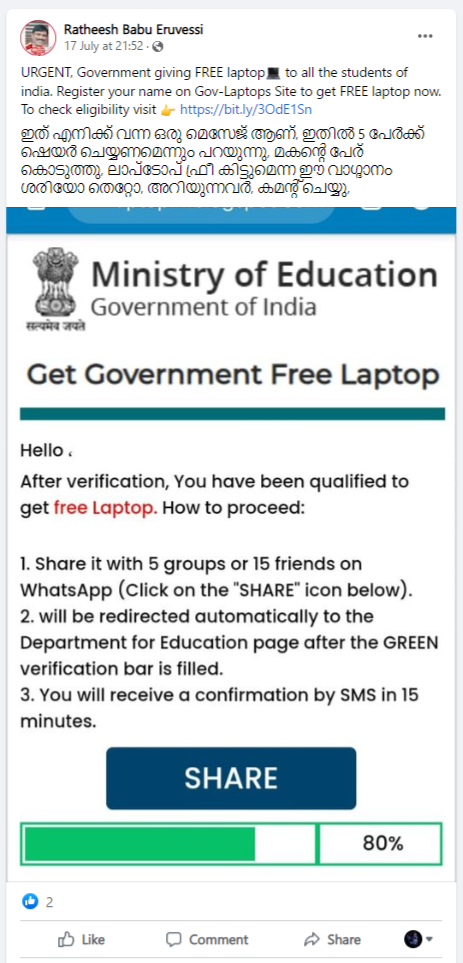 Fact Check-
We began our investigation using relevant keyword search on Google, whose results led us to a tweet by the fact check of PIB (Press Information Bureau). 
They clarified that the government's propaganda about providing free laptops to all students is false. PIB stated in a tweet that the central government has launched no such scheme and that this message and the link it contains are completely fake.
Upon visiting the link given with the viral message, it led us to a deleted blog post on BlogSpot. 
Next, we ran a keyword search on Google to find the guidelines for the Indian government website. The website states, "In compliance to the Government's Domain Name Policy, all Indian Government websites MUST use 'gov.in' or 'nic.in' domain exclusively allotted and restricted to Government websites. The military institutions and organisations in India may also use 'mil.in' domain in place of or in addition to the gov.in/.nic."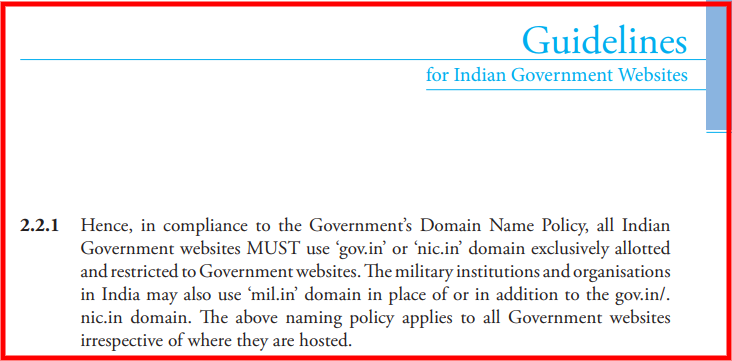 We request our readers not to believe in such messages that they target to collect personal information and can be misused later. 
Conclusion-
Fact Crescendo found the claim made along with the viral message to be false. The PIB itself has clarified that the central government has not devised the scheme of providing free laptops to students and that the propaganda is fake.

Title:The GoI is NOT giving away free laptops to Indian students
Fact Check By: Usha Manoj 
Result: False