The viral video of a steam train moving through snow is from Germany's Harz region, not Himachal Pradesh.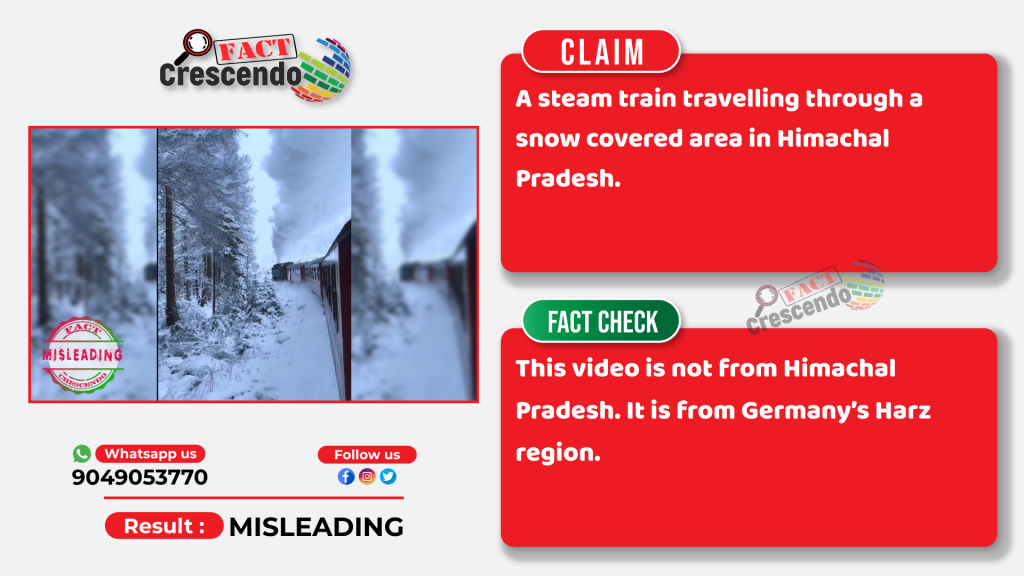 A lovely scene of a train whizzing through the snow, with white frosty trees on both side and steam billowing from its engine is going viral on social media. The users who share believe it is from Himachal Pradesh. Erik Solheim, the former Minister of Climate and the Environment of Norway, shared the video with a caption: "Incredible India. Fairyland Himachal." 
Fact Check
A simple reverse image search on Google using the key frames of the viral video led us to a Facebook post on the German life page featuring a similar train moving through snow-capped trees with the caption, "Hogwarts express! Who wants to join?  Nationalpark Harz, Germany"
With this clue, we searched further and discovered a 2017 YouTube video titled "With the Brocken Railway through the Harz Mountains." Contains the visuals almost same as the viral video.
We discovered more about this train and location from the travel blog Destination the World. According to the blog "Brocken is with its 1142m the highest peak and is located in the Harz National Park (Nationalpark Harz). This is also the highest mountain in northern Germany. The Harz Mountian Railway or Trans-Harz Railway (Harzquerbahn) is a 140km narrow-gauge rail network, the largest in Germany, served by 25 steam trains at 10 diesel locomotives. The three Harz narrow-gauge railways – the Harzquerbahn, the Brockenbahn and the Selketalbahn – which move along a route only one metre wide and represent the largest narrow-gauge network in Germany, originally served to transport goods. Today they are used for tourist purposes and attract almost one million people a year with their nostalgic appearance. 
We also discovered a Guardian report published on 1 February 2023 commemorating the 125th anniversary of steam trains operating in Germany's Harz Mountains. According to the report, the "Brocken line" is part of a wide network of narrow-gauge railways that operate in the eastern half of the Harz region. Brocken is the highest summit in the Harz Mountains at 1,142 metres above sea level. The report also carried a photo of the maroon-yellow train that looked similar to the one in the viral video.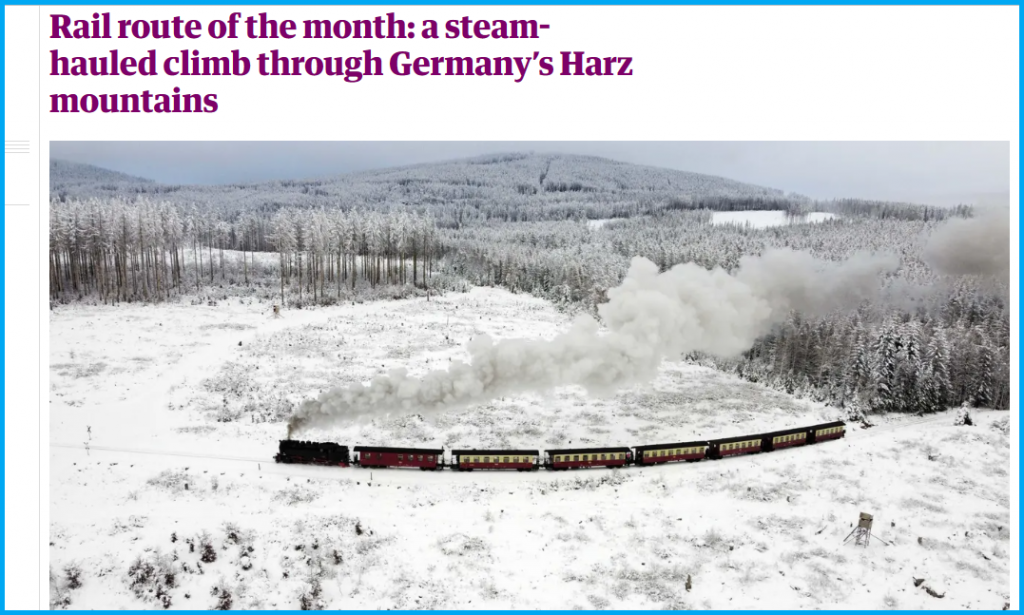 Though Himachal Pradesh has beautiful train rides through snow-covered hills on the Kalka Shimla railway track, this viral video is from Germany.
Conclusion
Fact Crescendo found the claim made along with the viral video to be Misleading. The viral video of a steam train moving through snow is from Germany's Harz region, not Himachal Pradesh.

Title:Steam train moving through snow from Germany shared as Himachal Pradesh.
Fact Check By: Usha Manoj 
Result: Misleading