The original video was posted on March 2022 and they mentioned that the video is scripted and created for entertainment purpose only.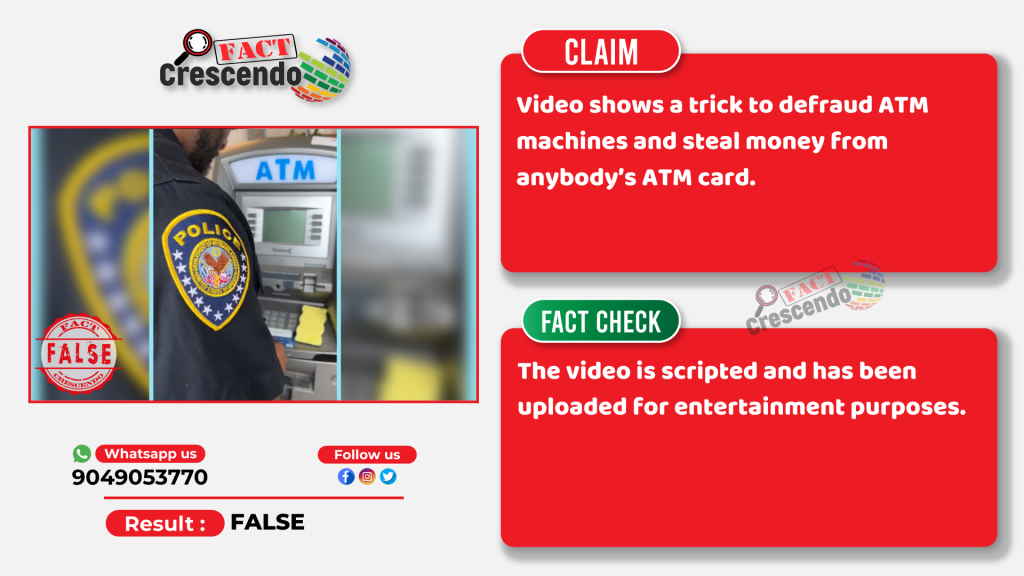 A video showing a police officer putting Vaseline on an ATM card and wrapping it up in an aluminium foil to withdraw any amount of cash is widely circulating on social media. Users claim that the video shows a trick to defraud ATM machines and steal money from anyone's ATM card. 
The caption of the video states, 'Policeman shocked everyone.' 
Fact Check- 
We started our investigation by carefully observing the viral video and found that the police officer in the video belongs to the USA Police Department. The currency seen in the video is also a US Dollar and not an Indian Rupee. This indicates that this video could be from somewhere outside India.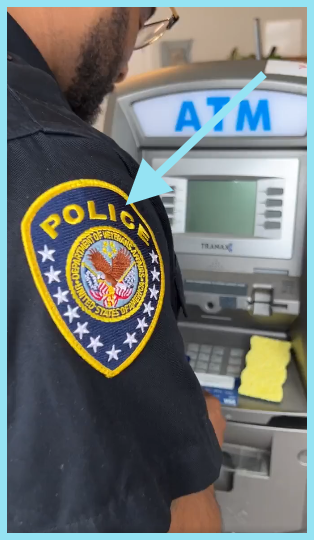 Keeping this in mind, we ran a keyword search on social media platforms whose results led us to the longer version of this video posted on Facebook. 'Adley' as a live video posted the video on 11March 2022. 
They have mentioned in the viral video that the video is scripted and has been prerecorded before the live broadcast.
They wrote, 'ATMs don't want you to know this! Do not try this at home. This original live broadcast has been pre-taped for your entertainment. Please be advised that this page's videos are intended for entertainment purposes only. The videos on this page include scripted dramas, satires, parodies, magic tricks, and other forms of entertainment. Names, characters and incidents are often the product of the director's imagination, so any resemblance to actual persons or actual events is purely coincidental. This video is produced by Adley and Story House Media."
The page clearly mentioned that they post scripted dramas and parody videos on their profile. Adley and Story House Media produced this video for entertainment.
Conclusion-
Fact Crescendo found the claim made along with the viral video to be False. A Facebook user uploaded the original video on March 2022 who has mentioned that the video is scripted and created for entertainment purpose only.

Title:Scripted video shared as trick to hack ATM using vaseline applied card
Fact Check By: Drabanti Ghosh 
Result: False