A viral post on Twitter has claimed the US has passed a bill recognising the Hindu New Year, without giving further details as to which calendar and which day. It was praised as a recognition of Sanatan Dharma by many.
It said: "Big breaking, Bill Passed in the US in which Hindu New Year was recognized, Sanatan's danka all over the world, Jai Shriram."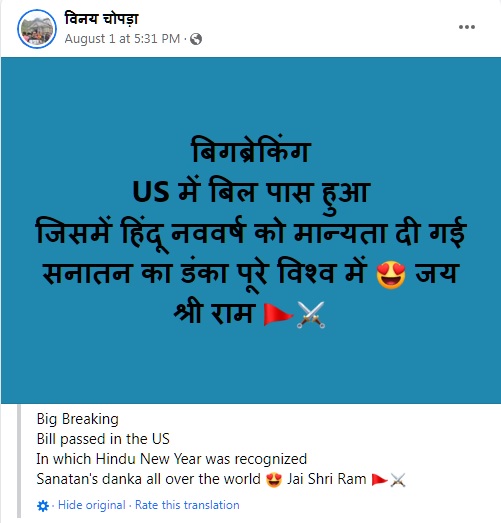 Several people on social media have endorsed the post praising the purported move and claim.
FACT CHECK
When we checked for evidence, we found that there was no such bill nor did any US State pass such bill. The only exception was that the governor of Georgia, on February 14, 2022 proclaimed April 2 as Hindu New Year. No official bill has been passed to this effect and it's a mere proclamation as seen here.
Several news outlets have published the news as seen on Google here: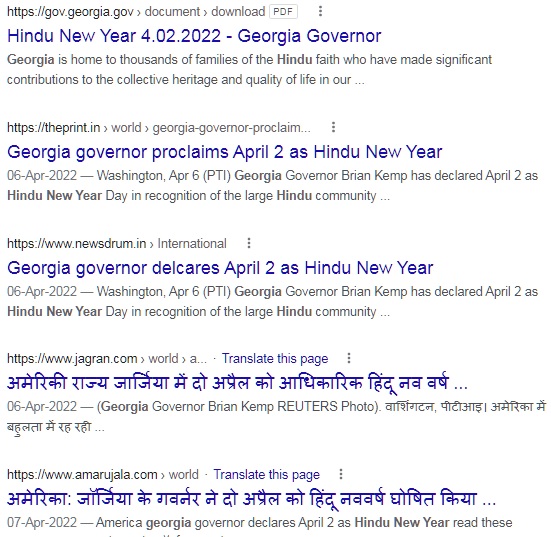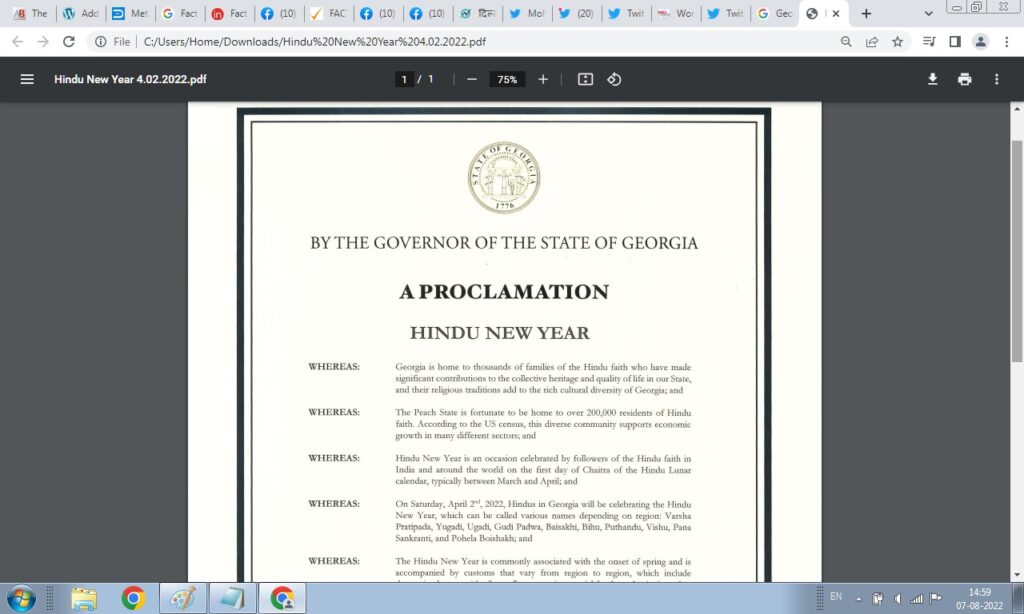 Apart from this, there is no bill ever passed by any US House to the effect. Mat McDermott, the director of communication of the Hindu American Foundation has made it clear no such bill has been passed in the US.
In an email to India Today, he said, "There has been no national law passed recognising Hindu New Year. Perhaps what started it was that in November 2021 a bill was introduced to make Diwali a national holiday, but that bill is still sitting in committee, so it has neither been passed nor rejected."
In fact, Representative Raja Krishnamoorti, an Indian origin lawmaker in the US had introduced a resolution on Nov. 3, 2021, to recognise Diwali as a national celebration in the US that is still awaiting a vote. Otherwise, there is no bill seeking recognition for a Hindu New Year day.
Hence, the claim of the US passing a bill to recognise the Hindu New Year is FALSE.
Claim: US passed bill to recognise Hindu New Year Day.
Conclusion: FALSE. No bill has been passed by any US House.
Rating: Misrepresentation —