The young girl who died was an ardent fan of the cricketer and not his daughter.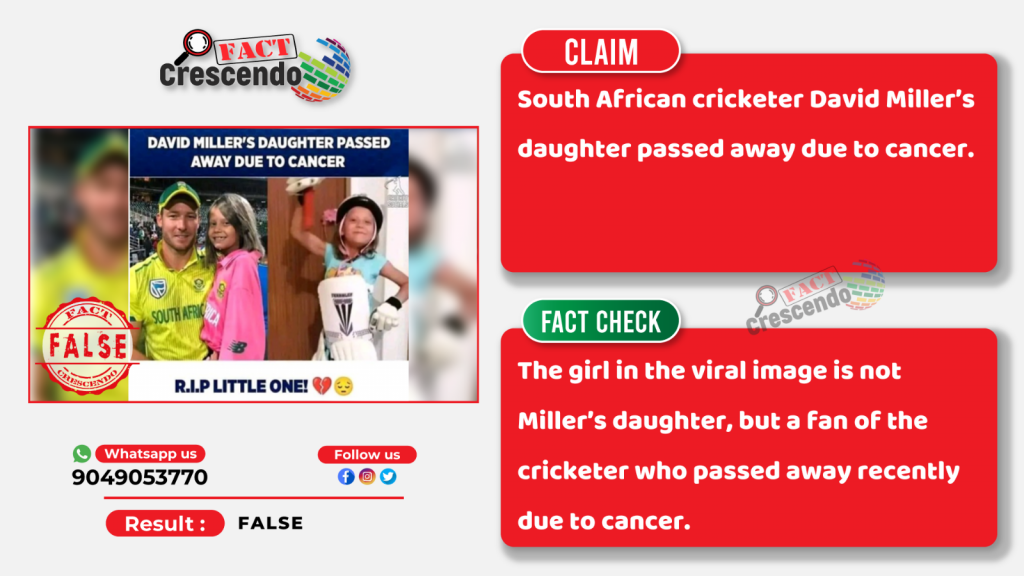 An image of South African cricketer David Miller with a young girl by his side has gone viral on social media. People are sharing the image, claiming that the girl in the picture is his daughter, who passed away recently as she was suffering from cancer.
A user on Facebook shared the image of the girl and the cricketer with the caption "SHOCKING! David Miller's little one passes away after fighting cancer for so, so long.RIP, you little angel! Stay strong, Miller!"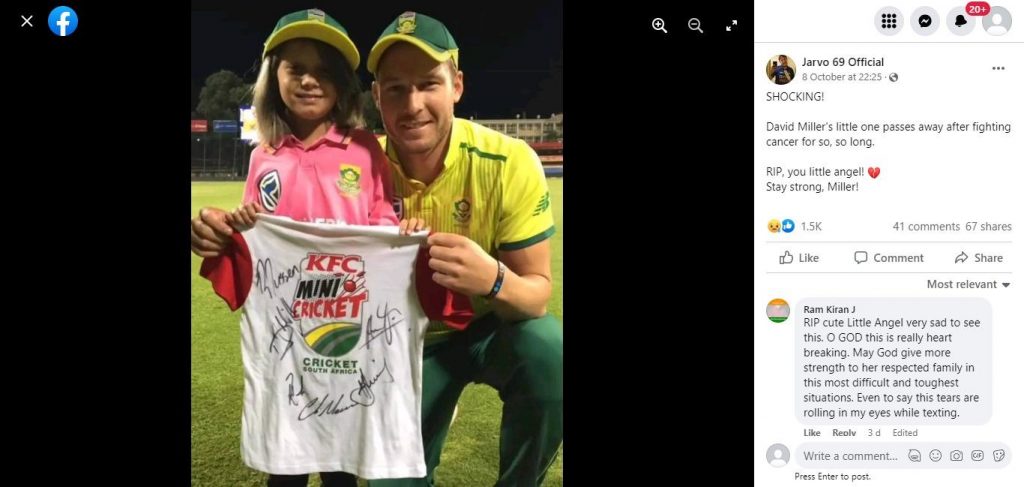 Fact Check- 
We began our investigation with a reverse image search using the viral image, which led us to a video posted by the cricketer on his Instagram handle on October 9, 2022. The caption reads: 'RIP you little rockstar, Love you always.' 
One of the photos in the video matches the viral image, but there is no evidence that she is his daughter.
Later in our search we found a news report by Business Today on October 9 with the headline 'RIP you little Rockstar': South African cricketer David Miller's young fan Ane dies of cancer. The report says Ane died after losing her years-long battle with cancer. Miller had posted about her in 2017. 
In an Instagram post then, the ace cricketer wrote: "What a special little soul. Her passion for life at 5 years is an example to me! Loved catching up with you Ane. Even made me some cup cakes!" The girl, identified as Ane, passed away while battling cancer. Miller shared a very close connection with her.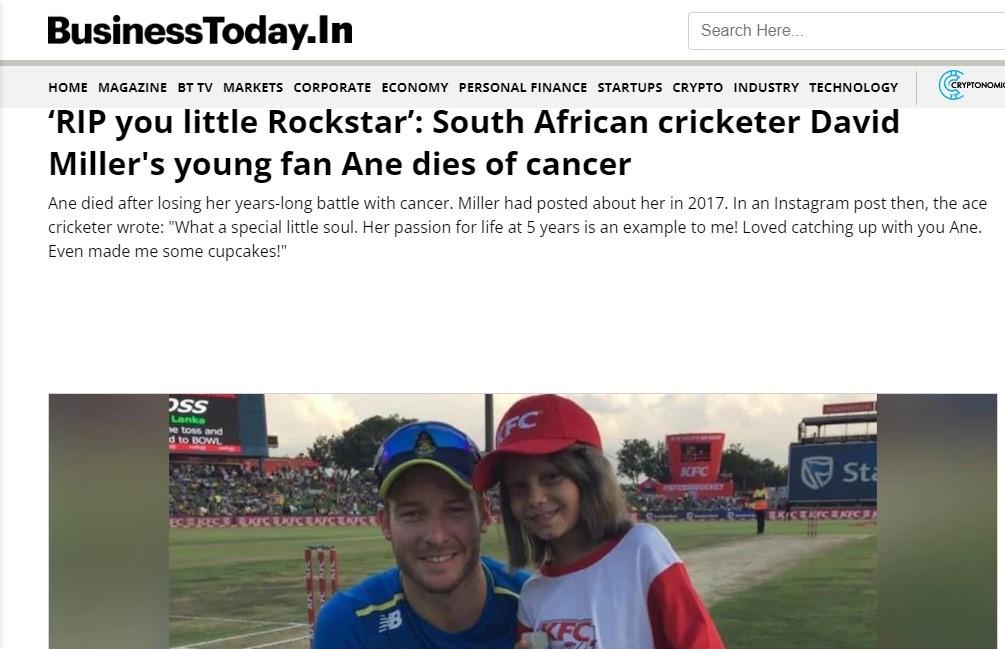 Other media reports on the same story can be found here and here
We found a sports-related Instagram account, SportsBreeze which clarified that the girl in the photograph is not Miller's daughter. In one of the posts of SportsBreeze, Miller himself clarified and commented "Not my daughter".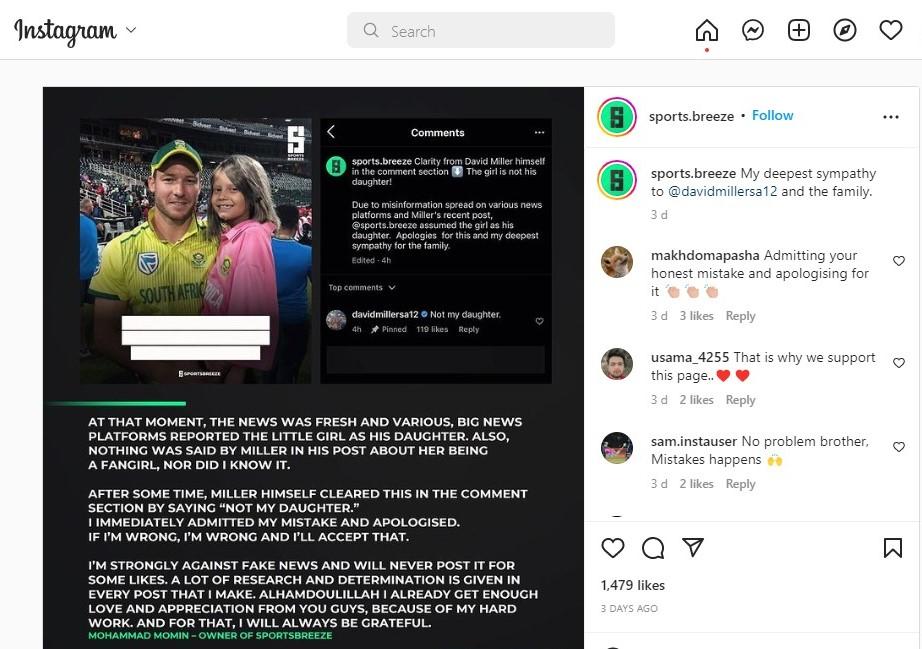 Sports journalist Abhishek Kumar posted on his Twitter account that "She is not his daughter guys. People are spreading this news as David Miller lost his daughter. She was his fan, a well wisher, whom Miller dearly loved. And she lost her battle to cancer."
Later we looked for reports about David Miller's personal life but couldn't find any official information about his marriage. Many websites, however, claim that the 33-year-old cricketer is still unmarried.
Conclusion- 
Fact Crescendo found that the girl who died was an ardent fan of Miller, not his daughter. Thus, the claim of the social media users is false.

Title:No, South African cricketer David Miller's daughter has not passed away.
Fact Check By: Usha Manoj 
Result: False