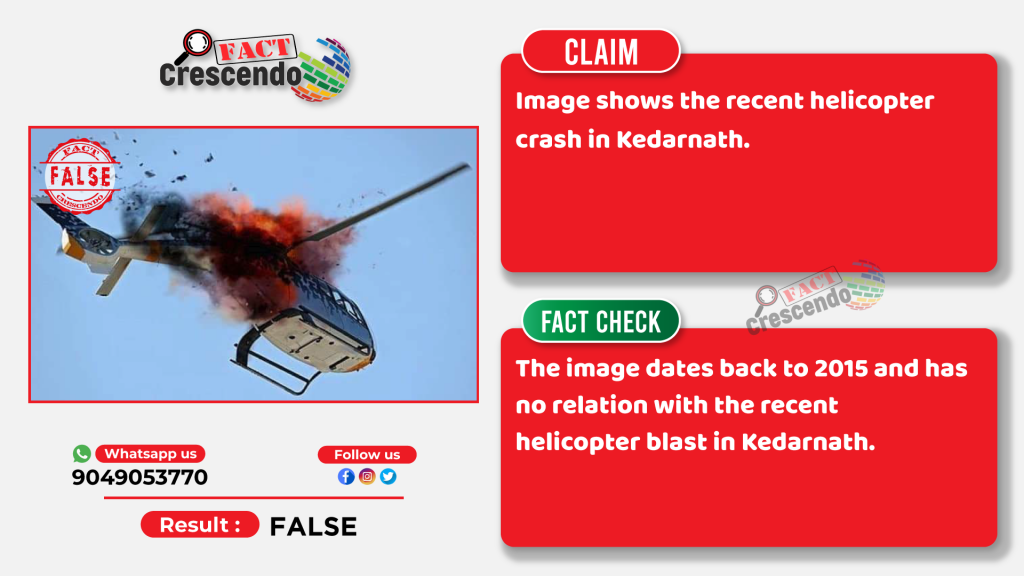 Seven people, including the pilot, were killed after a helicopter carrying Char Dham yatra pilgrims crashed near Kedarnath in the Rudraprayag district of Uttarakhand on 18 October 2022. Social media platforms have been flooded with images and videos of the incident.
Amidst this, an image showing a helicopter bursting into flames is widely circulating on social media with the claim that it shows the helicopter crash that took place in Kedarnath, Uttarakhand.
The caption of the post states, "This is really sad: – Bell 407 helicopter, VT-RPN, of Aryan Aviation crashed while on way from #Kedarnath to Guptkashi – Six passengers, one pilot onboard – According to an expert it was bad weather, pilot may have tried to duck a cloud, tail hit something, lost direction."
Fact Check-
We started our investigation by running a reverse image search on Google, whose results led us to ABP News Live report published on 3 August 2021. According to the report, the image was a representative image of an army helicopter that had crashed at Ranjit Sagar dam in Kathua at Jammu. Forces were rushed to the spot, two army officers were missing from the chopper.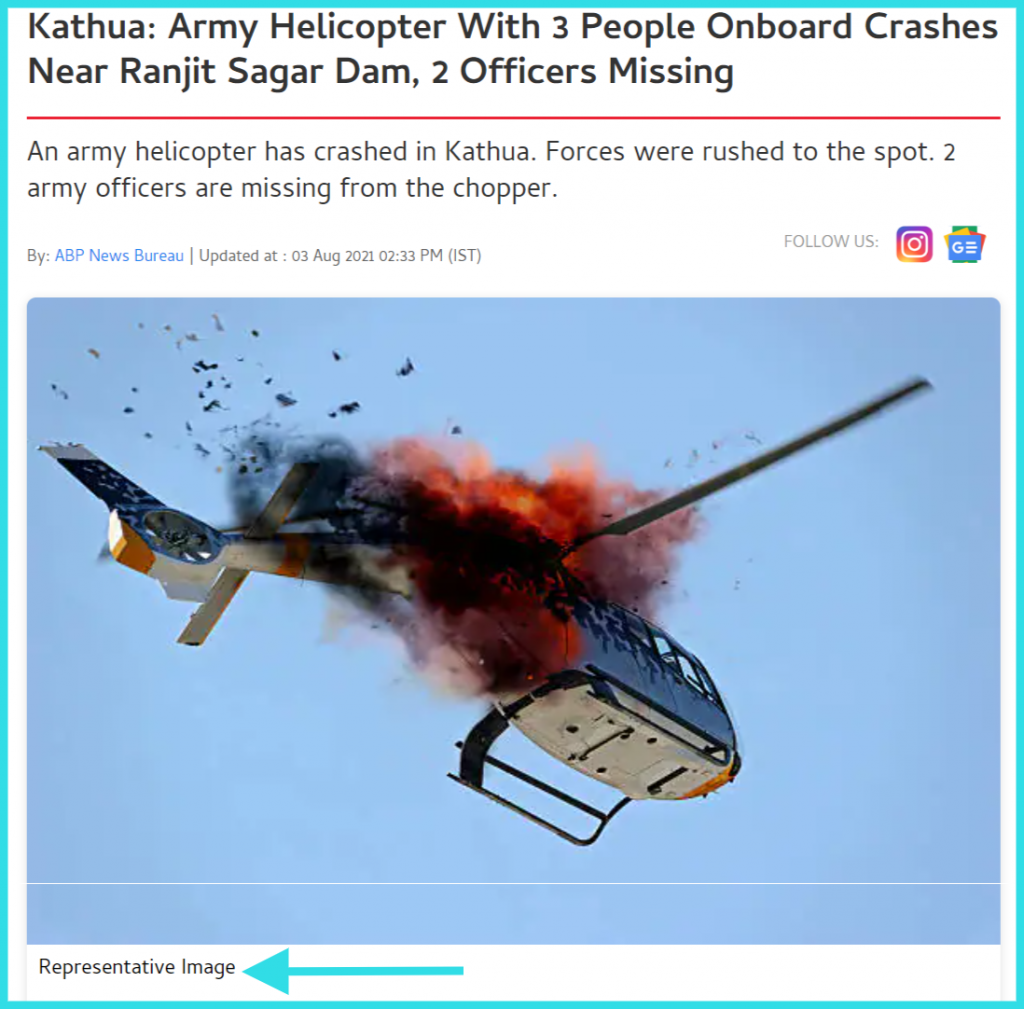 Next, we found the same image posted on a stock image website named istock photo. The image was posted on 24 March 2015. The caption of the image states, "Ground view looking up at a helicopter exploding mid air stock photo."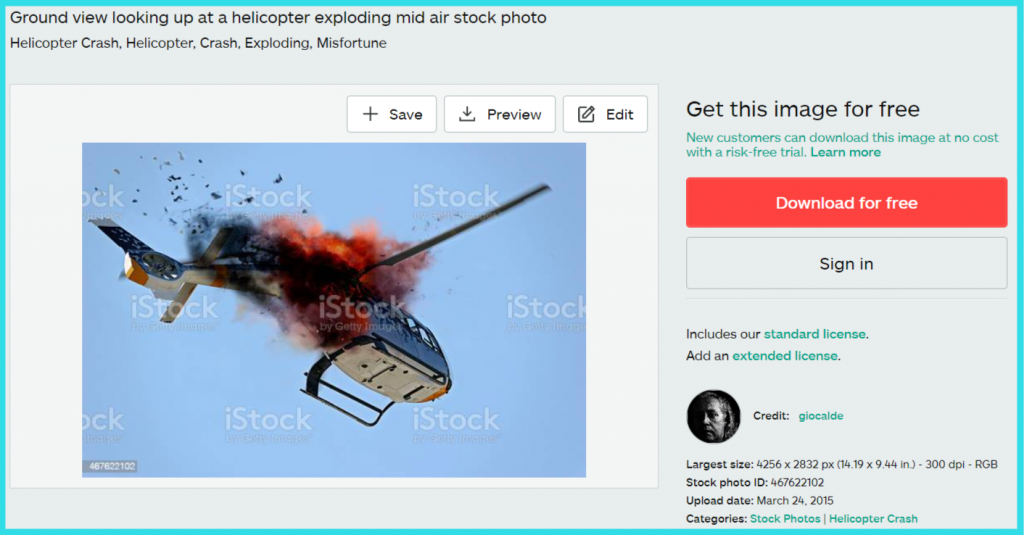 Since this image has been available on the internet since 2015, it cannot be the image of the recent helicopter crash in Kedarnath. Next, we compared the remains of the helicopter in Kedarnath with the viral image. We can clearly spot differences between the two. The tail of the helicopter shown in the viral image is very different than the remains of the helicopter that crashed in Kedarnath.

What happened  in Kedarnath?
As many as six people, including two pilots, have died in a helicopter crash near Uttarakhand's Kedarnath. The incident took place in Garud Chatti, approximately 2 km from Kedarnath. The Aryan helicopter was carrying six people, including pilgrims. It took off from Guptkashi and was on its way to Kedarnath. It was set to cover 33km. According to primary reports, the chopper, owned by Delhi-based Aryan Aviation Private Limited, was travelling back from Kedarnath when it crashed near Garud Chatti just a few minutes after it took off.
A search and rescue operation is ongoing with teams from the State Disaster Response Force (SDRF) and district police at the spot. The operation, however, has been hindered due to rain in the area.
Conclusion-Fact Crescendo has found the claim made along with the viral image to be False. The viral image does not show the recent helicopter crash in Kedarnath. The image dates back to 2015.

Title:Image from 2015 shared as visuals of recent helicopter blast in Kedarnath
Fact Check By: Drabanti Ghosh 
Result: False