Quick Take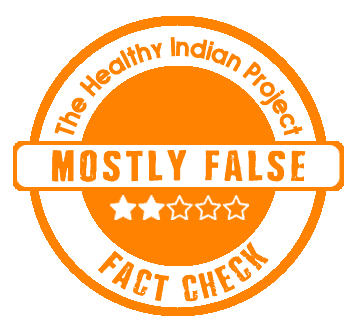 A social media post claims monkeypox is specific to a gender. We fact-checked and found the claim has misleading information and is Mostly False.
The Claim
A Twitter post claims 'All patients with monkeypox are male. It is a gender-specific virus that targets the Y chromosome'.
Fact Check
Is monkeypox specific to a gender?
Not exactly. Monkeypox is not a gender-specific medical condition. THIP Media has found evidence that shows monkeypox can occur in women and children.
But the available data on recorded cases of monkeypox in the 2022 wave seem to be telling a different story. As per the May 17–July 22, 2022 Morbidity and Mortality Weekly Report (MMWR) by the U.S. Centers for Disease Control and Prevention (CDC), 99% of monkeypox cases within the U.S. occurred in men. This report mentions 'among U.S. monkeypox cases with available data, 99% occurred in men, 94% of whom reported recent male-to-male sexual or close intimate contact; racial and ethnic minority groups appear to be disproportionately affected'. 
Even though a large number of cases are in a certain population, the report recommends 'public health efforts should prioritize gay, bisexual, and other men who have sex with men, who are currently disproportionately affected, for prevention and testing, address equity, and minimize stigma, while maintaining vigilance for transmission in other populations'.
How does monkeypox spread among people?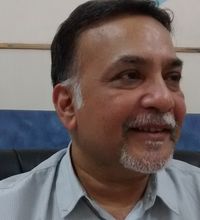 Monkeypox spreads through close physical contact with an infected person. Dr Arvind Kumar, Director HOD, Paediatrics, Fortis Hospital Shalimar Bagh explains, "The infection can spread by touching an infected person's rash, scabs, body fluid, sharing of clothing and bedding and also through tiny droplets from kissing and cuddling. Pregnant women can pass the disease to the baby in the uterus. The disease can spread through large respiratory droplets (such as coughing and sneezing)."
Monkeypox seems to be 'spreading primarily through close personal contact' as mentioned on the CDC website. Regardless of sexual orientation, CDC website states 'having multiple sexual partners is one consideration, but there are others, such as whether you live in an area with an ongoing spread of monkeypox or if one of your partners has recently been infected with monkeypox'.
It is important to note, monkeypox is not considered a sexually transmitted disease. Researchers are still trying to understand the mode of transmission. A research paper suggests that the transmission of monkeypox during sexual intercourse is carried out at the level of mucosal lesions in the anogenital region. However, more evidence is needed to confirm the exact mode of transmission.
In the World Health Organization (WHO)-General's opening remarks at the COVID-19 media briefing – July 27, 2022 document, WHO director Dr Tedros Adhanom Ghebreyesus said, 'Stigma and discrimination can be as dangerous as any virus, and can fuel the outbreak. As we have seen with COVID-19, misinformation and disinformation can spread rapidly online, so we call on social media platforms, tech companies and news organizations to work with us to prevent and counter harmful information'.
In India, ten cases of monkeypox have been confirmed as has been reported by a few media websites.
THIP MEDIA TAKE: Monkeypox is not a gender-specific medical condition. Hence the claim is mostly false until proven otherwise.
Disclaimer: Medical Science is an ever evolving field. We strive to keep this page updated. In case you notice any discrepancy in the content, please inform us at [email protected]. You can futher read our Correction Policy here. Never disregard professional medical advice or delay seeking medical treatment because of something you have read on or accessed through this website or it's social media channels. Read our Full Disclaimer Here for further information.