Quick Take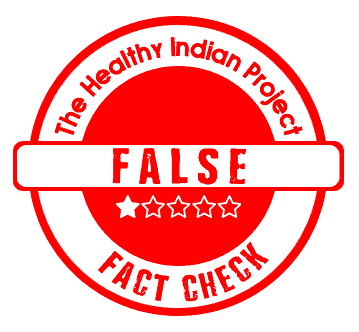 A social media post claims that monkeypox is transmitted through mosquitoes. We fact-checked and found this claim to be False. There is no scientific evidence proving that monkeypox is a mosquito (or) vector-borne disease.
The Claim
A Facebook post reads, "MONKEY POX is transmitted threw Mosquitoes too omg." The screenshot of the post is attached below.
Fact Check
How does monkeypox spreads?
Monkeypox spreads through 3 ways, from person to person, from animals to humans and through direct contact with contaminated objects. THIP Media has analysed several claims related to Monkeypox such as monkeypox as an airborne infection, Covid vaccine and monkeypox, and many others.
The WHO states, "Animal-to-human (zoonotic) transmission can occur from direct contact with the blood, bodily fluids, or cutaneous or mucosal lesions of infected animals." It further states, " Human-to-human transmission can result from close contact with respiratory secretions, skin lesions of an infected person or recently contaminated objects."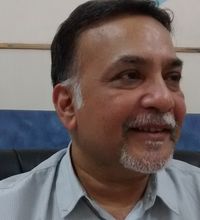 Dr. Arvind Kumar, Director HOD, Paediatrics, Fortis Hospital Shalimar Bagh, explains, "Monkeypox is a zoonotic disease caused by the orthopoxvirus. The infection is spread by touching an infected person's rash, scabs, body fluid, sharing of clothing and bedding and also through tiny droplets from kissing and cuddling. Pregnant women can pass the disease to the baby in the uterus."
Does monkeypox spread through mosquitoes?
No. There is no epidemiological or scientific data that confirms the mosquito-borne transmission of monkeypox till now. The Ministry of Health and Family Welfare, India, states the transmission mode from human to human is primarily through large respiratory droplets, generally after prolonged close contact. It can also spread through direct or indirect contact. Direct contact occurs with body fluids, and indirect contact occurs with lesion material, such as through contaminated clothing or linens of an infected person. 
Animal to human transmission can occur through "the bite or scratch of infected animals like small mammals, including rodents (rats, squirrels) and non-human primates (monkeys, apes) or through bush meat preparation."
THIP MEDIA TAKE: Till now, there is no scientific evidence proving that monkeypox is a mosquito (or) vector-borne disease. Therefore, the claim is false until proven otherwise.
Disclaimer: Medical Science is an ever evolving field. We strive to keep this page updated. In case you notice any discrepancy in the content, please inform us at [email protected]. You can futher read our Correction Policy here. Never disregard professional medical advice or delay seeking medical treatment because of something you have read on or accessed through this website or it's social media channels. Read our Full Disclaimer Here for further information.