Can you lose weight by using transdermal patches?
Research about the effectiveness of transdermal patches in weight loss is at a very nascent stage. But until now, there are no evidence that prove that these can aid in weight reduction. Also, the ingredients carry certain risks along with them.
Quick Take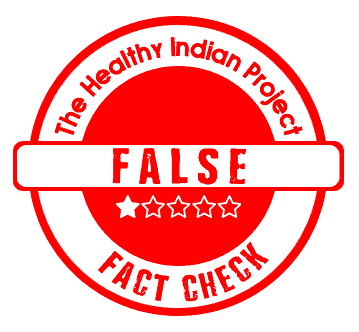 A social media post claims that a person can lose weight by applying a transdermal patch. We fact-checked and found this claim to be False. The research on administration of any weight loss ingredient through this route is at a very nascent stage and the ingredients used in these patches lack scientific back-up and carry side effects.
The Claim
An social media post/reel shows that through the application of a transdermal patch, a person lost a lot of weight. A WhatsApp number is also provided in the post to place an order.
Fact Check
What are transdermal patches?
Transdermal patches are adhesive patches that are applied to an area of the skin. They are intended to work transdermally, i.e., the active ingredients transfer directly into the skin and bypass the digestive system. The transdermal patches used for weight loss contain a variety of ingredients, most of them being herbal, that enter the body through the skin. Some of the ingredients used in a weight loss patch are green coffee bean extract, Japanese mint or Hokuto mint, Açai berry, Garcinia cambogia, etc. The skin patches claim to act via two methods, namely, by boosting metabolism and reducing appetite.
How can a person lose weight?
To lose weight, a person must follow a multidisciplinary approach which includes dietary modifications, lifestyle alterations and treating any underlying medical condition, if present. Any external agent's role in losing weight lacks credible evidence. There might be certain underlying medical conditions due to which one is gaining weight, such as diabetes, thyroid disease, and PCOS, to name a few. In such cases, treating the underlying condition is necessary to lose weight.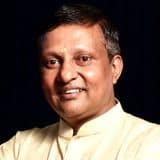 Dr. P. Rammanohar, Research Director, Amrita Centre for Advanced Research in Ayurveda (ĀCĀRA), further explains this precisely from an Ayurvedic perspective by stating that, "As per Ayurveda, obesity is a condition difficult to cure. In fact, the Ayurveda text states bluntly that it is almost an incurable disease – na hi sthulasya bheshajam. There is no magical remedy for obesity. No single medicine, internal or external, can treat the problem. Stress management, lifestyle, and diet constitute the main approach to treatment. Medicines, either external or internal, are only supportive. The more patients comply with the comprehensive protocol, the better the results. Obesity also requires an individualized treatment protocol."
Are transdermal patches effective in losing weight?
No. On doing a search for the scientific basis of the effectiveness of a transdermal patch, we could not find any credible evidence proving it. A single ingredient, which is transferred to the body in sporadic amounts can not have an impactful effect on body's fat and metabolism. It must be noted that there isn't substantial research which showcase that the ingredients that are present in these patches are beneficial or are effectively delivered through the bloodstream.
Such patches aren't regulated by the FDA, therefore, the possible side effects and the risks associated with it are unknown. It is not clear about the quantity of certain ingredients that are in the patch and what are the risks associated with it. 
The Federal Trade Commission states, "Weight loss is an internal metabolic process. Nothing you wear or apply to the skin can cause substantial weight loss. So weight loss claims for patches, creams, lotions, wraps, body belts, earrings, and the like are false." 
Disclaimer: Medical Science is an ever evolving field. We strive to keep this page updated. In case you notice any discrepancy in the content, please inform us at [email protected]. You can futher read our Correction Policy here. Never disregard professional medical advice or delay seeking medical treatment because of something you have read on or accessed through this website or it's social media channels. Read our Full Disclaimer Here for further information.