Quick Take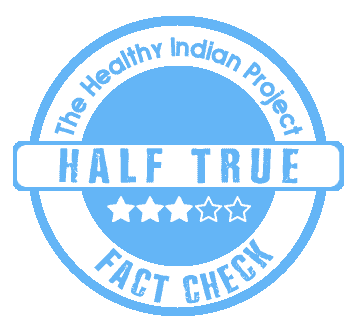 A number of Facebook posts and health articles on media websites showcase banana flower as a superfood and claims that among many other benefits it can also cure Diabetes. We fact checked and found that the claim is half true. While some research has shown that banana flowers can help combat diabetes, it cannot cure the disease.
The Claim
Banana flowers are portrayed as a "miracle food" in multiple social media posts. Even health posts in multiple media websites carry similar claims. One such post claims mention that every part of banana tree "is packed with tremendous health benefits and medicinal uses." Another post goes to the extent of pitching banana flowers in the same line as traditional medicines claiming, "if you are on medication for health issues like anaemia and diabetes, worry no more because banana flower is known to cure and reduce these issues drastically."
Fact Check
Are banana flower helpful in Diabetes?
Yes. Initial research done in 2011 shows that banana flowers can be helpful in fighting diabetes. However, the study was done on rats. Multiple other similar studies have established that the high fibre, low glycaemic index banana flower has anti-diabetic properties.  Some early studies have also shown that the intake of banana flowers may also help reduce sugar levels due to its anti-amylase activity, i.e., it may slow down the digestion of carbs and prevent postprandial spikes in blood glucose levels. This means that adding banana flowers to the diet can be a good way to control blood sugar levels.
Can Diabetes be cured by adding banana flower to diet?
No. There is no scientific evidence that shows that banana flower can reverse diabetes or cure it.
Medically, there is no cure for diabetes. It is a health condition that is often managed through medication and changes in lifestyle including diet. From that perspective, banana flower can be an effective addition to supplement the ongoing treatment for diabetes. But, only relying on banana flowers in the diet won't suffice. It can be added as an adjuvant along with dietary modifications, lifestyle changes as well as prescribed medications.
Can Diabetes be cured through diet?
No. Diabetes.org.uk clearly mentions, "there is no cure for diabetes".
Kajal Gupta, Dietician and Nutritionist, says, "Diabetes occurs due to permanent damage of pancreatic cells, or it becomes sensitive to insulin, so it can't be cured completely but can be managed through proper medication, diet and lifestyle changes."
While there are increasing research on how to 'reverse' or 'cure' Type 2 Diabetes, there is no conclusive evidence on the same. Type 1 Diabetes, a chronic condition where insulin production is impaired, has found no cure.
Nutritionist Dr. Avni Kaul says," Diabetes cannot be cured. It is a progressive disease. However, it can be managed and controlled with diet and lifestyle."
THIP Media Take – Unfortunately, till now, there has been no cure for diabetes. However, diabetes can go into remission (it happens when the blood sugar levels are in a normal range again) by following a multidisciplinary approach that includes medication and changes in lifestyle, including diet and weight loss. The consumption of banana flowers can be added to this approach in order to be in remission, but there is a lack of scientific evidence proving that it can cure diabetes.
Disclaimer: Medical Science is an ever evolving field. We strive to keep this page updated. In case you notice any discrepancy in the content, please inform us at [email protected]. You can futher read our Correction Policy here. Never disregard professional medical advice or delay seeking medical treatment because of something you have read on or accessed through this website or it's social media channels. Read our Full Disclaimer Here for further information.