Former US President Donald Trump is back in the news. This time it is for his self-heralded arrest this week. Trump declared on social media that he expects to be arrested on Tuesday and called on his supporters to protest.
"Illegal leaks from a corrupt & highly political Manhattan district attorney's office … indicate that, with no crime being able to be proven … the far & away leading Republican candidate & former president of the United States of America, will be arrested on Tuesday of next week. It's time!!! We just can't allow this anymore. They're killing our nation as we sit back & watch. We must save America! Protest, Protest, Protest!!!" Trump wrote on 18 March on Truth Social.
A spokesperson for the former president stated that Trump had not been informed of any arrest, and Trump's post did not include evidence of any leaks from the district attorney's office or any discussion of expected charges, reports Reuters. 
In this explainer, we'll take a closer look at the case, the legal issues at play, and what it all means for the ongoing drama surrounding Donald Trump and Stormy Daniels.
Why Does Donald Trump Fear Arrest?
New York prosecutors are reportedly considering bringing criminal charges against former President Donald Trump over a hush money payment made to adult film actress Stormy Daniels in 2016 for her silence about claims of a sexual liaison.
The payment, which was made just weeks before the presidential election, has been the subject of intense scrutiny and legal action over the past several years. 
Why Did Donald Trump Pay Stormy Daniels?
The issue involving Donald Trump and Stormy Daniels centres on allegations of an extramarital affair that allegedly took place in 2006. 
Stormy Daniels, whose real name is Stephanie Clifford, is a former adult film star who claims to have had a sexual encounter with Donald Trump in July 2006, just months after his wife Melania gave birth to their son Barron. 
In 2018, Donald Trump's personal lawyer, Michael Cohen, had arranged a USD 130,000 payment to Daniels in exchange for her silence about the alleged affair, reported The Wall Street Journal.
The payment was made just weeks before the 2016 presidential election. Both Trump and Cohen initially denied that the payment had been made, but later admitted to it.
Daniels filed a lawsuit against Trump in March 2018, seeking to have a nondisclosure agreement (NDA) she had signed regarding the alleged affair declared null and void. 
In August 2018, Cohen pleaded guilty to eight criminal charges, including two campaign finance violations related to the payment made to Daniels.
You can read the detailed timeline of this matter here. 
What is Happening Now?
More than six years later, New York prosecutors appear to be close to deciding whether Trump should face charges in connection with that payoff. 
District Attorney Alvin Bragg's team is looking at whether Trump or anyone committed crimes in arranging the payments. This could potentially be the first time a former president faces criminal charges.
On 9 March, The New York Times reported that the Manhattan district attorney's office gave Mr. Trump the opportunity to testify before the grand jury that has been gathering evidence in this potential case.
This investigation initially commenced while Trump was still in the office. 
What is the Crime here? 
Associated Press reports that Cohen paid Stormy Daniels USD 130,000 through a shell company he set up. He was then reimbursed by Trump, whose company logged the reimbursements as legal expenses.
According to BBC, Hush money payments are not against the law. However, the manner in which Trump reimbursed his lawyer Michael Cohen is under scrutiny because the payment was recorded as legal fees. But prosecutors accuse that this is a falsification of business records and thus constitutes a misdemeanour offense in New York. 
Furthermore, prosecutors may argue that Trump's attempt to conceal the payments was a violation of election law, as it was motivated by a desire to prevent voters from learning about his alleged affair with Daniels. 
If prosecutors determine that Trump falsified records to conceal a crime, this would be considered a felony offense, which is a more serious charge.
Fake News at Work
Soon after Trump announced his possible arrest, social media platforms have been inundated with images depicting Trump being arrested. Numerous pictures, which bear a striking resemblance to the former President, show him fleeing from police.
However, the viral images turned out to be fabricated and created using an artificial intelligence text-to-image generator.
Overall, the issue of Trump and Daniels has been a source of controversy and media attention, particularly during Trump's presidency and has raised questions about the relationship between the president, and his personal attorney, as well as about Trump's handling of sensitive legal matters.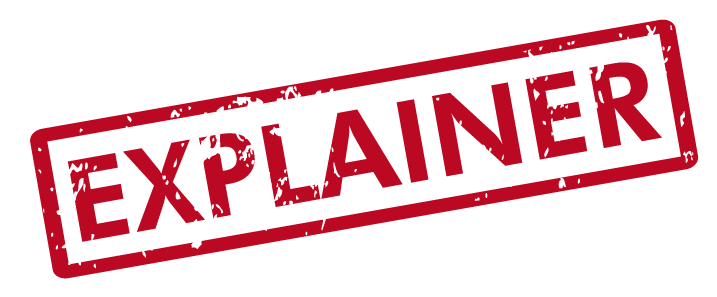 Title:EXPLAINED: Why Donald Trump Face Arrest in Stormy Daniels Case?
Fact Check By: Mayur Deokar 
Result: Explainer