Originally, Rahul Gandhi was saying no to a woman who was asking for a photograph. He did not say no to tying a dastar.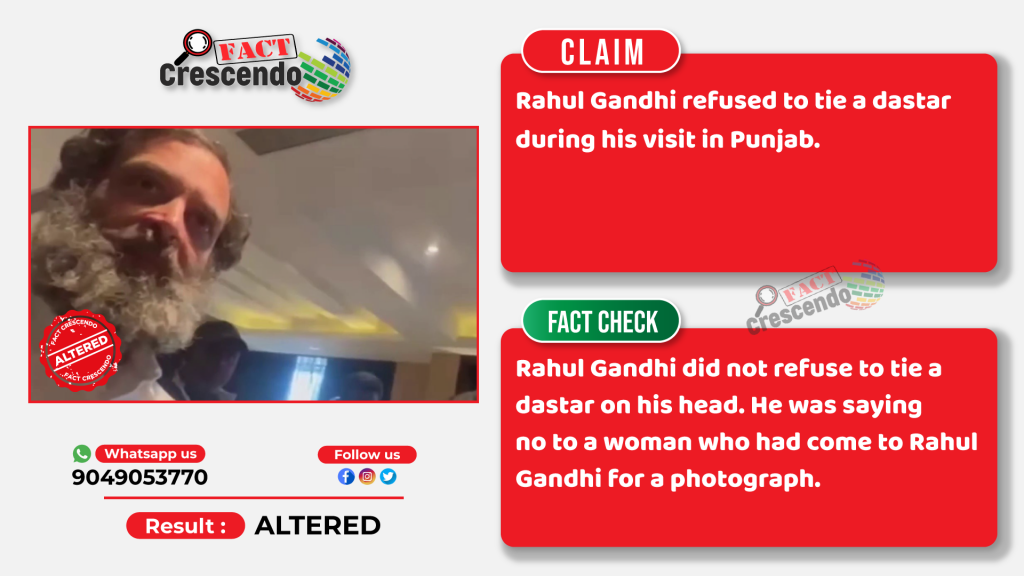 Rahul Gandhi's Bharat Jodo Yatra has now reached Punjab. Meanwhile, a video showing Rahul Gandhi interacting with the people of Punjab is widely circulating on social media. In this video, one can see Rahul Gandhi talking to a persona and saying "Not now madam, not now." This video is being shared with the claim that Rahul Gandhi is refusing to tie a turban. 
By sharing this, users on social media are calling the Bharat Jodo Yatra fake and are expressing anger that Rahul Gandhi is refusing to wear the Sikh turban. In this video, Rahul Gandhi can be seen interacting with a man, who runs a turban tying service in Punjab. According to the caption of the Facebook post, it states that Rahul Gandhi can be heard saying that he will not tie the turban.
This video was shared by BJP IT Cell Chief Amit Maliyah, with the caption "Everything is choreographed in Bharat Jodo Yatra including who should be called in to tie the turban and its colour. What is offensive though is Rahul Gandhi refusing to wear the turban when there were no cameras…Exploiting religious sentiments for politics is in Congress's DNA".
Fact Check-
We started our investigation by carefully observing the video; we found that there is a logo on "State News Punjab" on the top right corner of the viral video.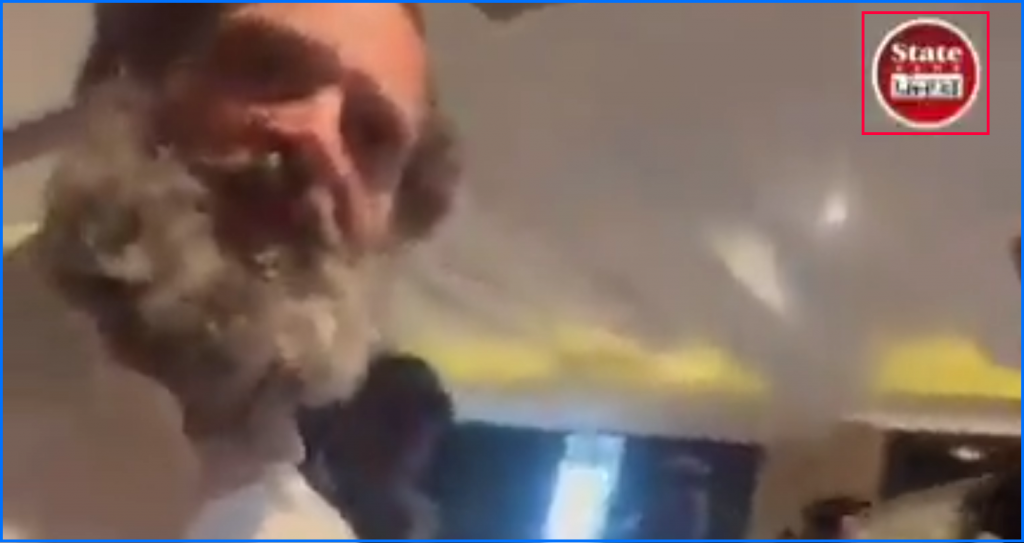 Keeping this in mind, we ran a keyword search on Facebook whose results led us to the longer version of the same video shared on the State News Punjab page on January 10. The information given with it states that this video is from Amritsar in Punjab.
On watching this video carefully, one can see the person standing next to Rahul Gandhi telling him, "Yeh best in Punjab me sir." Then Rahul Gandhi asks, "Best meaning, in tying the turban?" Then that person says, "He has 30 lakh followers." Then the person tying the turban says, "He has tied the turbans of people all over the world." After that, you can see that Rahul Gandhi is following the people standing there. Next, they can be seen deciding which color of Dastar to wear. In between this conversation, we can see a woman interrupting Rahul Gandhi for a picture with her. To which he replies "Not now madam, not now." This video makes it very clear that Rahul Gandhi was originally saying no to the woman for a picture. 
From this, we can say that Rahul Gandhi was not refusing to wear the turban.
The  State News Punjab, we have seen more live videos of his visit broadcast on January 10, in which we have seen him wearing a dastar. You can see in the picture given below.
According to the details given in the above videos, before starting the Bharat Jodo Yatra in Punjab, Rahul Gandhi had visited the Golden Temple in Amritsar. 
Live Hindustan's report aired on January 10 states that after Ambala in Haryana, Rahul Gandhi reached Amritsar in Punjab and there he first had his dastar tied in a hotel and then went to visit the Golden Temple.
Further Fact Crescendo found a YouTube video by a channel named Manjeet Singh Ferozpuria. The caption of the video states, "Today Manjeet Singh Ferozpuria tied a turban to Rahul Gandhi pagg video Dastar." We can see a man tying the dastar on Rahul Gandhi's head. We contacted Manjeet Singh Ferozpuria, who told us that 'Rahul Gandhi did not refuse to tie the turban (dastar) on his head rather he was witness to Rahul Gandhi getting his dastar tied. Originally, he was interrupted by a woman for a photograph when he was interacting with some other people in the room. That is why he said "not now."
Conclusion-
Fact Crescendo found the viral video circulating on social media to be edited. Rahul Gandhi did not refuse to wear a turban (dastar), instead he was refusing for a photograph.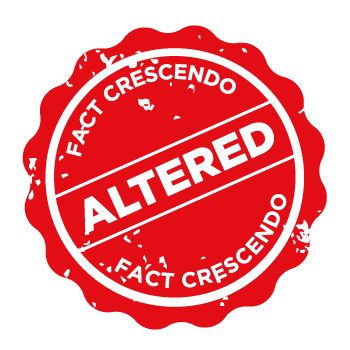 Title:Edited video shared to claim Rahul Gandhi refused to tie a turban in Punjab
Fact Check By: Drabanti Ghosh 
Result: Altered