The viral image of the road is from a park in Patuakhali town in Bangladesh.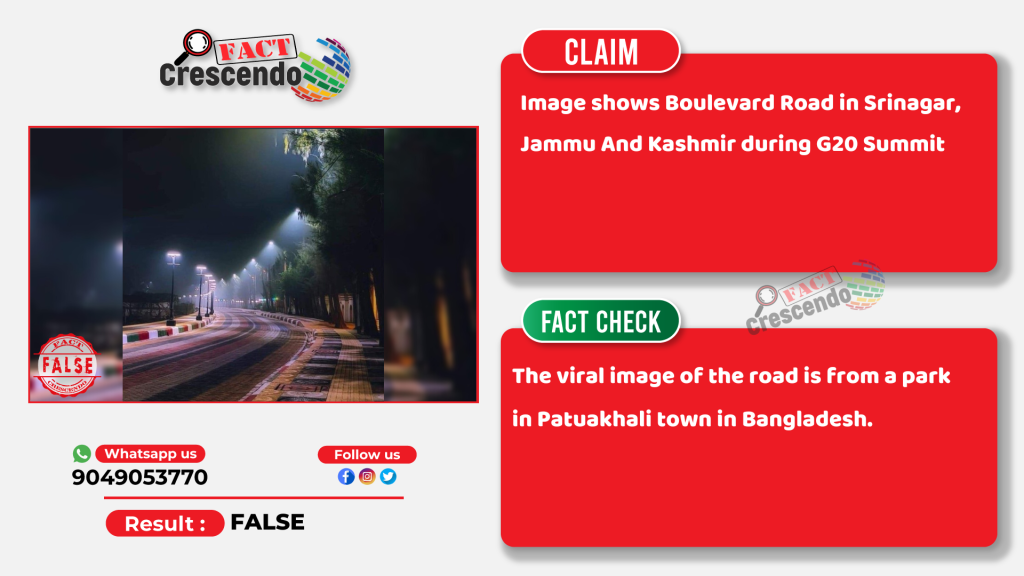 Jammu and Kashmir is hoisting the third tourism working group meeting of G20 countries in capital Srinagar from today amid tight security. This is the first such international event in the region after Centre revoked Jammu and Kashmir's special status and stripped of its statehood in August 2019. A glittering facelift has been given to parts of Srinagar city and roads leading to Sher-e-Kashmir International Convention Center or SKICC, the venue for the G20 meeting.
In this backdrop an image of a road is being shared with a claim that the image shows a revamped Boulevard Road in Srinagar, Jammu and Kashmir ahead of the G20 Summit.
The caption states "The stage is set in Srinagar for the highly anticipated #G20Kashmir Meeting. Boulevard Road, with its remarkable transformation, stands ready to welcome delegates from across the globe. Get ready for a momentous event showcasing Kashmir's global diplomacy! #GlobalKashmir"
Same post is widely shared on Facebook as well.
Fact Check
A simple reverse image search on Google led us to a Facebook page Jhautola Patuakhali, there the same viral image was uploaded on 6 February, 2023. Jhautola Patuakhali is a park in Patuakhali town in Bangladesh.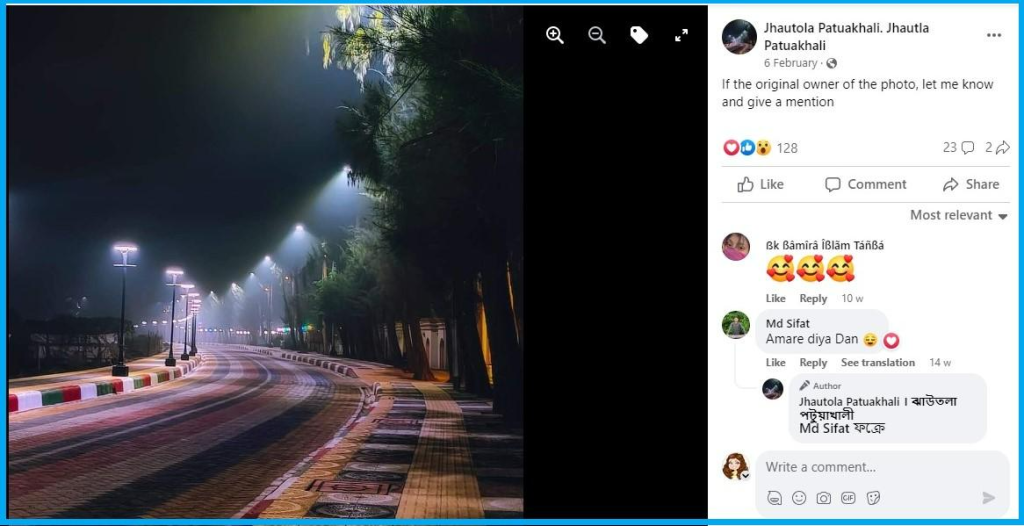 In further search we also found a post from this park on Instagram tagging the same location.
When we checked, we found the same image on Google Maps under Jhautola Patuakhali. The image was uploaded by the user in February 2023.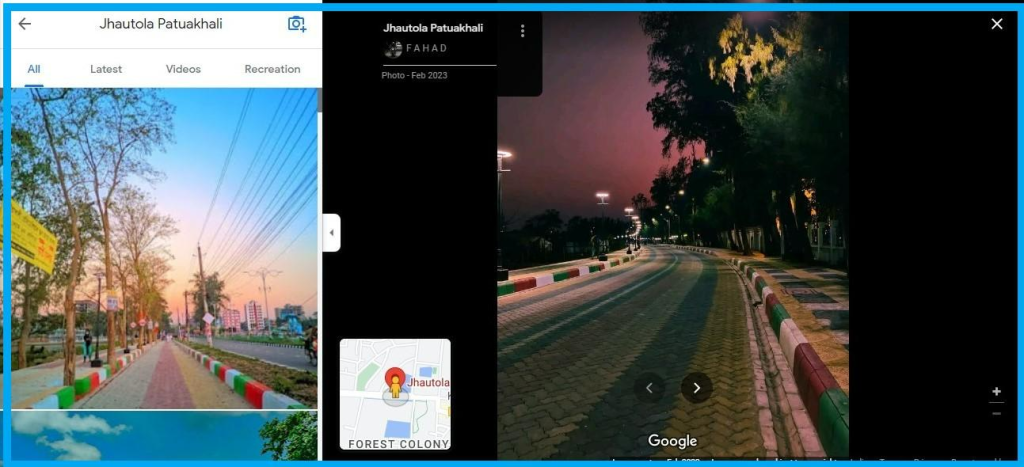 Below you can see a comparison of both images.
Meanwhile we checked for visuals from Boulevard Road in Srinagar and we found a YouTube video, which do not match the visuals seen in the viral image. The structures visible in the picture are not seen on Boulevard Road
Hence, it is clear that an image from a park at Patuakhali, Bangladesh, is viral with the claim that it is from Boulevard Road in Srinagar and is a symbol of the 'stunning transformation' ahead of the G-20 meet in Kashmir.
Conclusion
Fact Crescendo found the claim made along with the viral image to be False. An image of a park from Bangladesh is being shared as a renewed Boulevard Road in Srinagar ahead of the G20 Summit.

Title:An image from Bangladesh shared As Srinagar's Boulevard Road during G20 Summit
Written By: Usha Manoj 
Result: False