The image was digitally altered. In the actual photo, Timberlake was wearing a t-shirt with 'Nike Air' written on it.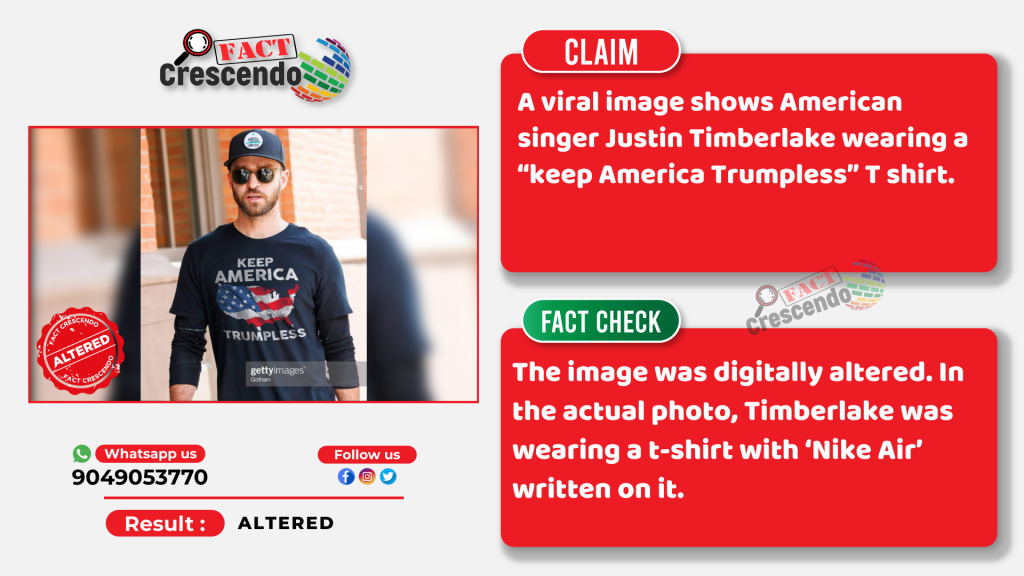 Donald Trump, a former US president, stated in a recent interview that everyone wants him to run for president in the US elections in 2024. He continued by praising Narendra Modi for his outstanding performance as Prime Minister of India. In the midst of these statements, a photo of American singer-songwriter Justin Timberlake has gone viral on social media, showing him wearing a t-shirt that reads, "Keep America Trumpless," with links to an e-commerce website where these t-shirts can be purchased.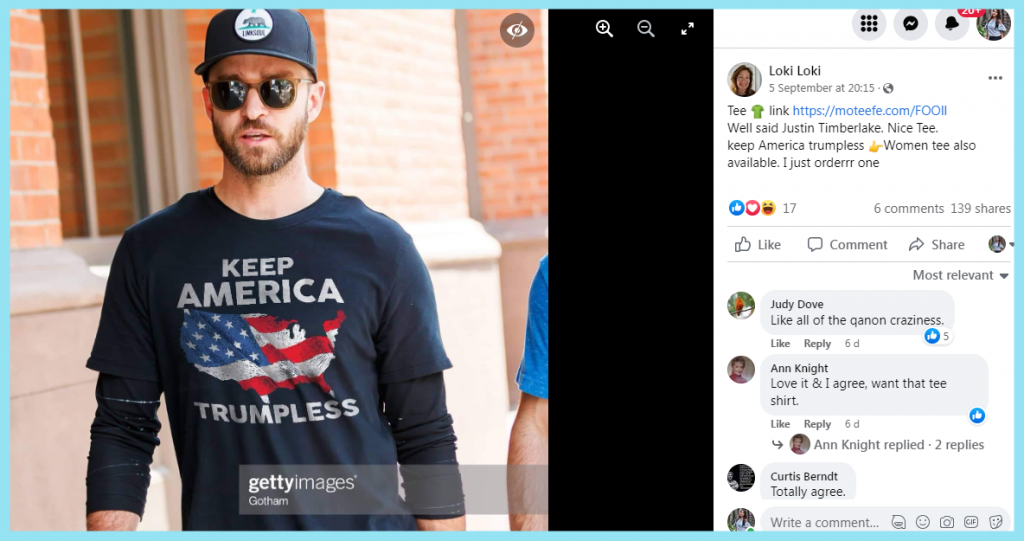 Fact Check- 
A reverse image search of the image directed us to Getty Images, an American visual media company and stock image supplier. In this photo, his t-shirt said "Nike Air." In the viral image, this text appeared to have been digitally removed and replaced with "Keep America Trumpless."According to Getty Images, this photo was taken on August 10, 2017 in New York City while Timberlake was on his way to the gym.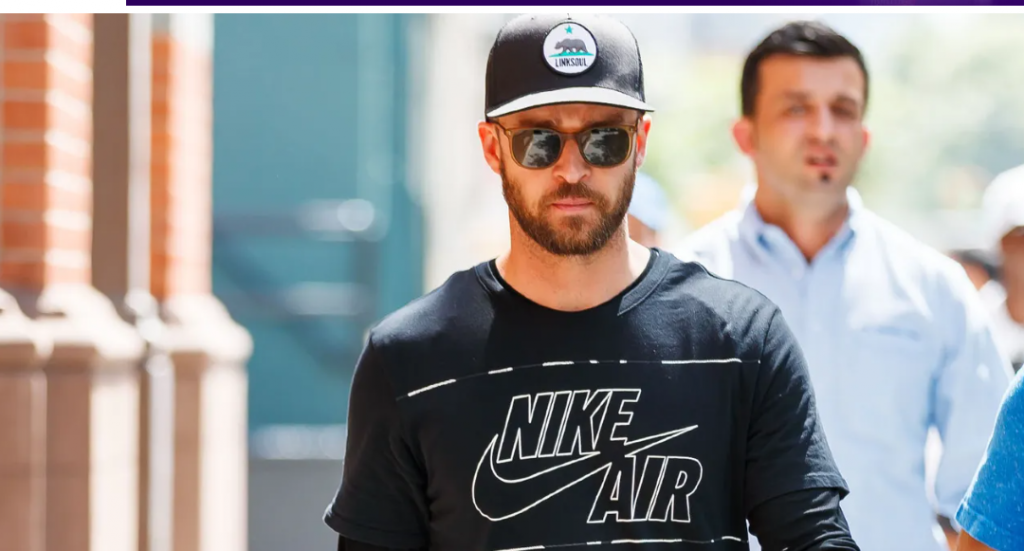 Upon further search, we found the same picture with a report published by GQ India, a leading men's magazine, with the headline "Justin Timberlake's Chill Gym Style is a Lesson in Layering." on the same date.
https://www.gettyimages.pt/detail/fotografia-de-not%C3%ADcias/justin-timberlake-goes-to-the-gym-on-august-10-fotografia-de-not%C3%ADcias/829369326?adppopup=true
Below you can see the comparison image between the viral image and the original image.

Conclusion- 
The viral image is fake, he was originally wearing a Nike Air t-shirt in the photo. 
It's not the first time celebrity images have been digitally modified to make them wear similar anti-Trump t-shirts. Earlier, pictures of Dwayne Johnson, Brad Pitt, Barack Obama and Chris Evans too have been digitally altered.
Title:Altered image of American singer Justin Timberlake in keep America Trumpless T shirt goes viral.
Fact Check By: Usha Manoj 
Result: Altered