The image dates back to 2018 captured during a UEFA Champions League match between Juventus and BSC Young Boys in Italy.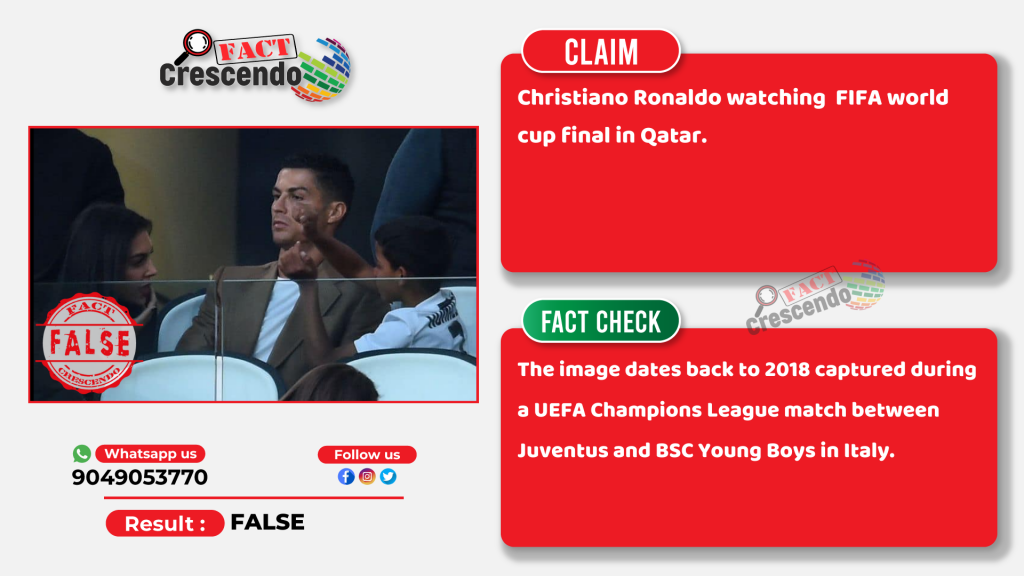 Argentina beat France on penalties to win World Cup after a stunning final. Football fans from all over the world experienced a nail-biting final on December 18 at Qatar's Lusail stadium. Meanwhile Cristiano Ronaldoended his Qatar FIFA World Cup journey after Portugal conceded a defeat against Morocco in the quarter finals.
An image of Cristiano Ronaldo sitting inside the stadium with his girlfriend Georgina Rodriguez and his son has gone viral on the internet. It has been claimed that the picture is from the time Ronaldo was watching the FIFA World Cup final between Argentina and France in Qatar. The caption of the image states, "Ronaldo watching Argentina vs France in qatar."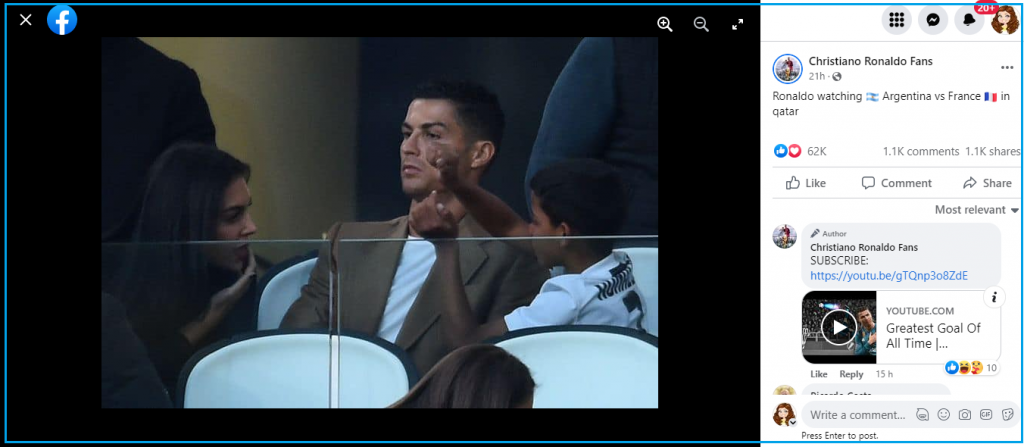 Fact Check- 
We started our investigation by a reverse image search on Google, whose results led us to the same image in getty images with a caption "(L-R) Georgina Rodriguez and Cristiano Ronaldo look during the Group H match of the UEFA Champions League between Juventus and BSC Young Boys at Allianz Stadium on October 2, 2018 in Turin, Italy".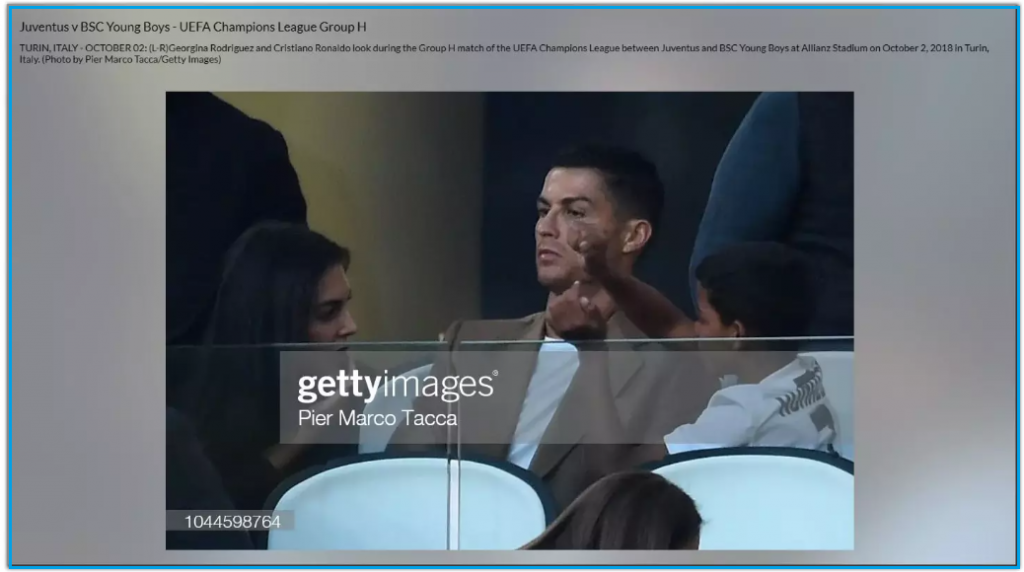 Based on this information we ran a search on the Getty Images website with keywords and the results led us to a bunch of images from the same event in which Ronaldo, Rodríguez and his son can be seen from different angles.You can see more images here.
Further we found relevant news reports related to the incident carrying images and videos of Ronaldo with his girlfriend Georgina Rodriguez during the 2018 group stage match in the UEFA Champions League.
According to the SUN report published on 3 October 2018 "Ronaldo was surrounded by his family and bodyguards at Juventus' Champions League clash last night as he battles rape allegations. The £100million forward watched on from the stands alongside girlfriend Georgina Rodríguez, son Cristiano Jr and mum Dolores Aveiro."
We also looked on the internet to see if Ronaldo was present at the World Cup final in Qatar but we could not find any reliable information regarding this.
Conclusion
Fact Crescendo found the claim made along with the viral image to be False. The viral image of Christiano Ronaldo watching match dates back to 2018. It captured during a UEFA Champions League match between Juventus and BSC Young Boys in Italy and  not from FIFA World Cup in Qatar.

Title:2018 image shared as Ronaldo watching FIFA World Cup Final In Qatar
Fact Check By: Usha Manoj 
Result: False